We are Riverdale Heights Night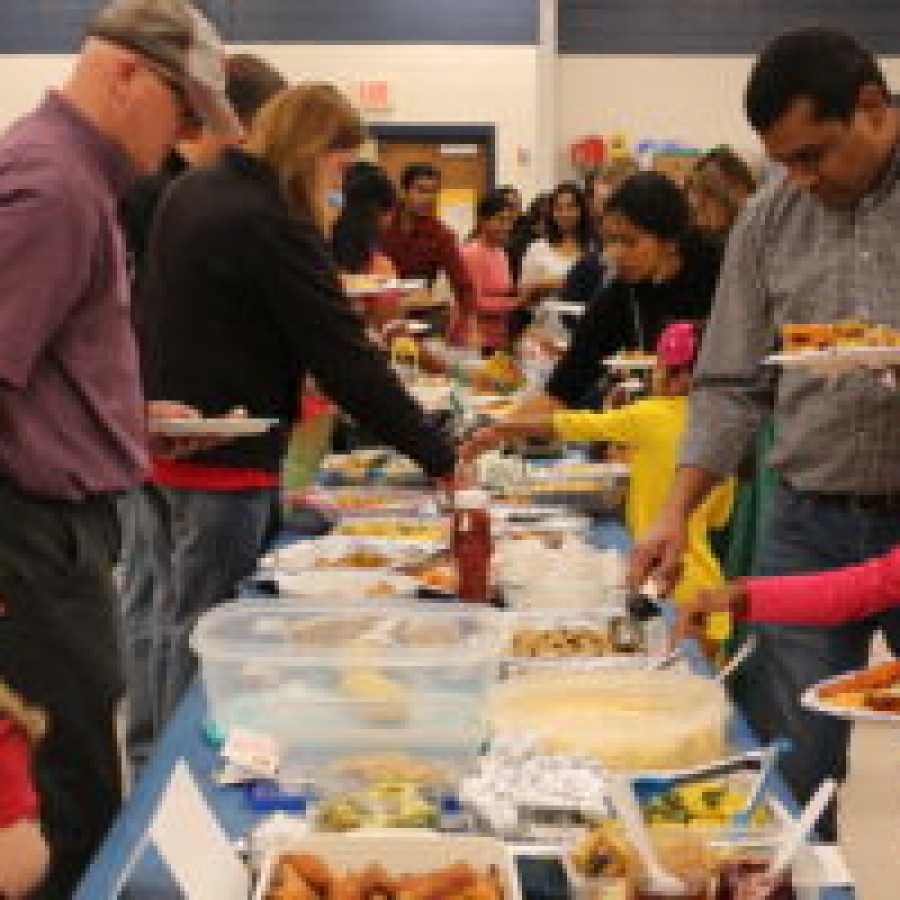 Hang on for a minute...we're trying to find some more stories you might like.
Riverdale Heights hosted an event in late October where they took the opportunity to learn about and celebrate the diversity in their school.
The food portion of the event was structured like a potluck. Each participating family was instructed to bring a dish that represents their culture, family, or heritage. This dish was then served in a buffet style. Families shared the recipes for and meanings behind their dishes with others families to celebrate and become more empathetic towards other cultures and people.
This attitude was also seen in the other activities and portions of the night. A culture quilt that was made by the English as a Second Language students and other students who wanted to help make it was displayed at the event.
This quilt consisted of the various things that the children thought represented their culture, whether it be a flag, family pictures, or stories told through symbols and pictures.
There were also a couple interactive graffiti boards. On these boards, two questions were presented: For parents – " what are your hopes and dreams for your child?" and for kids- " what are your hopes and dreams?"  
Parents and kids alike were able to write their answers to these questions on the board. This was used to prove that despite that everyone comes from a different background, they still have similar goals and ethics. There was also an map where the children could put their name on the place that they originated from.
In addition to all of the structured activities, there were a few other inspired activities that took place during the event. For example, a dance circle in which the kids showed off their favorite dance moves was enjoyed by both the kids and the adults.
There were also many genuine conversations that people had that night because all who attended had a true interest in learning about other cultures while also sharing theirs.
Mackenzie Wisneski, a senior that acts as a student teacher through the Education Academy Course, worked alongside her Cooperating Teacher Brittanee Andrews and other Riverdale Heights staff to put on this event.
Wisneski comments on why they decided to put on this event. "Riverdale Heights is such a rich culture in itself, so we really wanted a chance to bring everyone together to showcase that. Our quote of the night was 'share our similarities, celebrate our differences,' and I think that pretty much sums it up."
As seen in the Riverdale Heights Elementary School, the Pleasant Valley Community School District is rich in cultural diversity. In the school district, 10% of the student are Asian, 5% are Hispanic, 3% are Black, and 10 kids are Native American. All of these numbers either meet or exceed the state averages of diversity within a school district. 79% of the student are also white/ of European decent.
With comparatively great diversity in the school district, Pleasant Valley has taken many measures to celebrate diversity, some being this event and having flags hung in the high school cafeteria of the country of origin of every student in the district.
Lynne Lundberg, English teacher, commented on how the district celebrates diversity. "The Pleasant Valley community offers hope for the future- best friends from widely disparate ethnic and religious backgrounds, activities involving students from various cultures, service projects that connect students to community members in need."
That being said, Lundberg still believes Pleasant Valley still needs to make strides forward in creating a more accepting environment for the rich diversity in our district, and she offers a suggestion of how to do it. "Speak out against hatred. Speak out in love."
About the Writer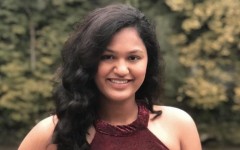 Susan Anil, Business Manager
I will be serving as a Business Manager for the Spartan Shield this semester. I have a passion for collaborating with people at our school and in our community...