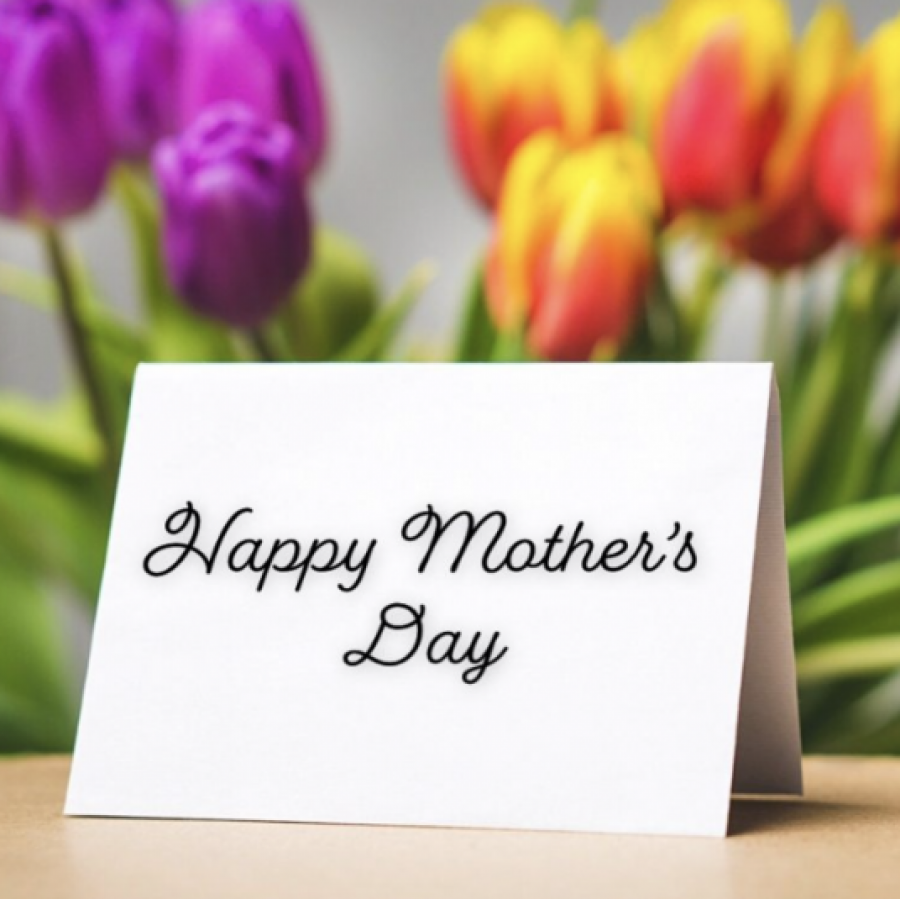 Photo taken by TeroVesalainen via pixabay
Mother's Day is a day to celebrate moms everywhere for their pertinent role in their families. Mothers have a hard job, and sometimes the things they do goes unnoticed. This Sunday, May 12th, is a great day to celebrate every mom and grandma for everything they do for their kids.
For the moms who have children both young and old, here are eight easy ideas of what to give your mom for Mother's Day to make her day super special.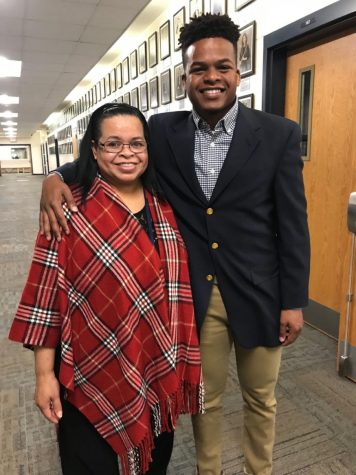 1) Make her breakfast in bed.
Making breakfast in bed can be as simple as buying everything pre-made and packaged to making everything yourself.
With this idea, breakfast in bed can be buying her a coffee from her favorite coffee shop to buy her favorite breakfast foods. All of this can be done in less than 30 minutes and then  present it to her on a tray. Or, if you are feeling adventurous, you can make everything from scratch. This could be as easy as pancakes or as challenging as an omelet or a breakfast pastry.
Senior Quint Thompson said he appreciates his mom because, "My mother has been my inspiration throughout my life and she has provided a great example through her hard working attitude. She deserves to have a peaceful, because she goes above and beyond for my family."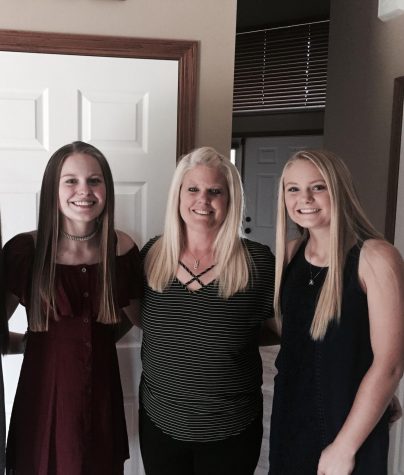 2) Clean the house for her.
Another simple thing is mother's love is a clean house. Even though most high school students dread the thought of doing chores and cleaning, this will be something that would definitely put a smile on a mother's face. Cleaning the house doesn't mean scrubbing the floors with a toothbrush –it can be as easy as vacuuming the floor, straightening the house up or maybe trying to wash the dishes.
Senior Bailey and Sophomore Jordyn Edwinson both love their mom so much. "I appreciate my mom because she helps me a lot even when I don't necessarily want it," said Bailey.
3) Take her out for a nice meal.
Taking her out for dinner doesn't mean taking your mother to the nicest place in town. Instead, it could simply be going to her favorite fast food restaurant or a restaurant that she hasn't been to in a while. Everyone loves food, as it is a very social activity, and showing her that you care enough to take her somewhere will make her day.
Senior Hayden Guenzler said that he appreciates his mom because, "She has always got my back, and there is never a time when I can't rely on my mom for something."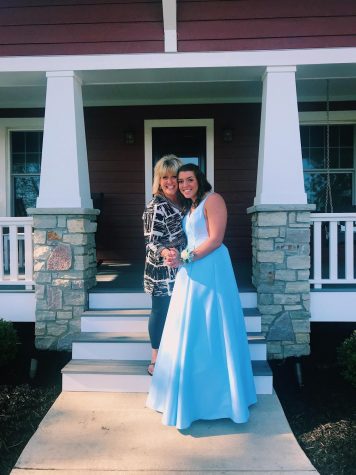 4) Give her peace and quiet.
This one is probably the easiest one yet. Many mothers have to balance a job, kids, and after school activities. A day alone might be what she would like. You could also help her out by combining this idea with cleaning the house for her as well. As long as she has a relaxing day, she will be happy.
Junior Natalie Adams expressed that she loves her mom so much, that words couldn't describe her. "I appreciate my mom because she has never left my side and always puts her children before herself. My mom is so awesome I don't know where I would be without her," said Adams.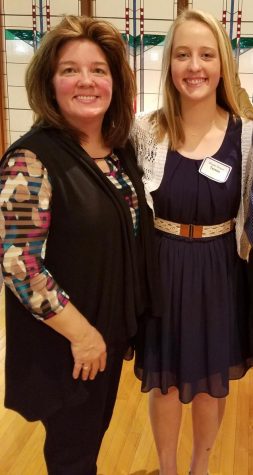 5) Print out pictures of family.  
Just about every mom loves to take pictures of their kids and family; printing out pictures  could mean a lot to her. This can be done by making a collage of pictures of family and getting it printed out, making a photo book, or get a family picture printed and framed. Whatever way, moms will love it.
Senior Megan Dague said that, "I appreciate my mom for all that she does for me. I don't tell her that enough and she does a lot without getting enough credit."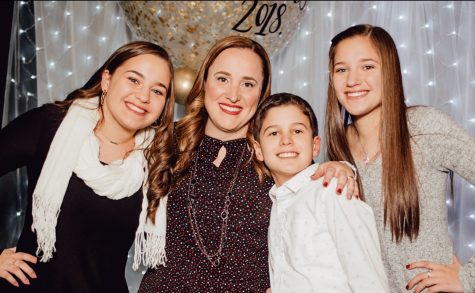 6) Make her a cute little basket.
Who doesn't love goodies? Something that is very easy and quick to put together is buying a coffee mug or little basket and then filling it with her favorite snacks and candies. Food and candy is always a fun thing to recieve. If you feel extra generous, put a gift card in the mug or basket.
Sophomores Paulina and Mariana Garza love their mom for everything she does for them. "I appreciate her because she always works her hardest and she puts everyone before herself," said Garza.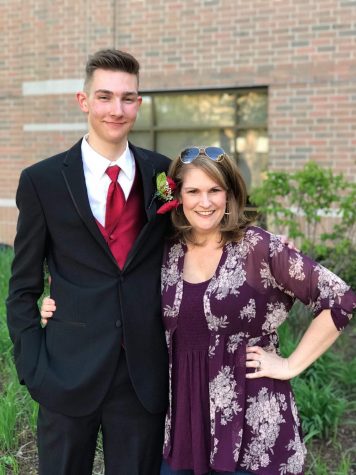 7) Buy her flowers
Flowers are an easy gift to buy mom and a bouquet of flowers would be a lovely pop of color to lighten up any house. The perk of having fresh flowers in a house is that it will make the house smell really good.
Sophomore Will Pendrak loves his mom because she is always there for him and his sisters. "I appreciate my mom because she is always there for me when I need her help," said Pendrak.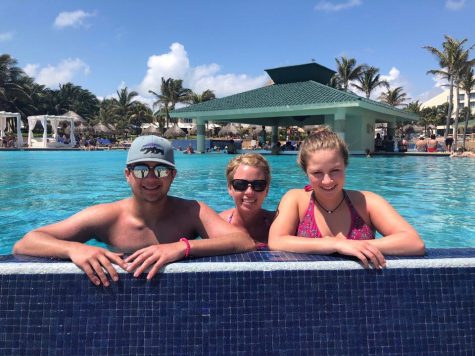 8) Write her a note.
There is always one things that will make your mom's day: a hand written note. This can go with any other gift listed above. When writing it, write the letter from the heart and tell her what you love about her. Mothers will love a personal note from their kid, and if effort is put into the letter, it will turn out great.
Senior Carter and Freshman Breanna Hoskins both appreciate their mom for everything she does to help them. "I appreciate her even though we often don't see eye to eye, and she keeps trying to help me and I know that through it all she is trying to do is what's best for me," said Hoskins.
Overall, the day should be spent celebrating moms and giving her a stress free day. Going all out for a gift isn't necessary, a "cheap" gift from the heart can be just a sentimental as a flashy, expensive gift. Keep it simple and thoughtful this Mother's Day.