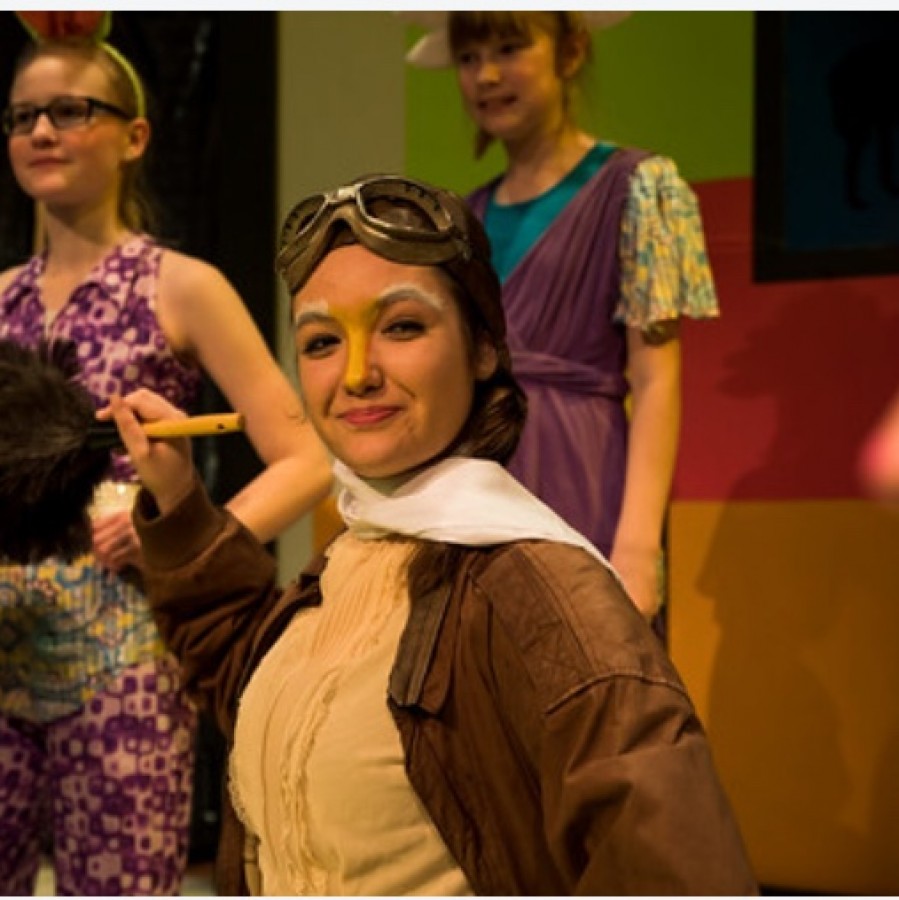 Photo taken by Emily Arndt
Emily Arndt is a senior this year. While she has enjoyed her time at high school, she found that she flourished the most at the Davenport Junior Theatre.
The Junior Theatre doesn't just produce plays; they also offer theatre classes, which is how Arndt started at the Theatre. "They really set you up for success for auditions, [that] made it really easy to get into [shows]," she said.
Arndt feels like the Junior Theatre has made the best atmosphere for auditioning for plays."The most nerve wracking part of most plays are the auditions, but the Junior Theatre has found a way to take all the stress out of it," she said. The students warm up by playing fun group games and then they do the audition process together–which makes it much less competitive.
The Junior Theatre is always switching up their leads; they also put on shows with a large cast. Arndt feels she always had a fair shot at every audition.
They do three main stage shows every school year, often during the summertime. They choose plays that allow more students to join because they want to produce large cast plays. It's more fun for Arndt because everyone share the responsibility of the play.
The Junior Theatre usually does one musical and two classics in the course of the year. Arndt enjoys the musicals because they are unique unlike the plays which makes them a learning experience. The musicals chosen by the theatre are usually less mainstream than their plays each year due to the fact that they can not always do shows like that justice with the cast and funding they have.
Arndt does a variety of things at The Junior Theater. While she prefers to be onstage, she also has a part time job where she works lights and sound. Usually, the crew is made up of the kids who participate in the shows. They hire some professionals as well to help build sets, but students also help as well. The students do a lot of their own costumes, props, and hair work.
While she loves participating in theater, it is not a major Arndt would pursue in college. However, Arndt can see herself doing theatre as a hobby throughout college.