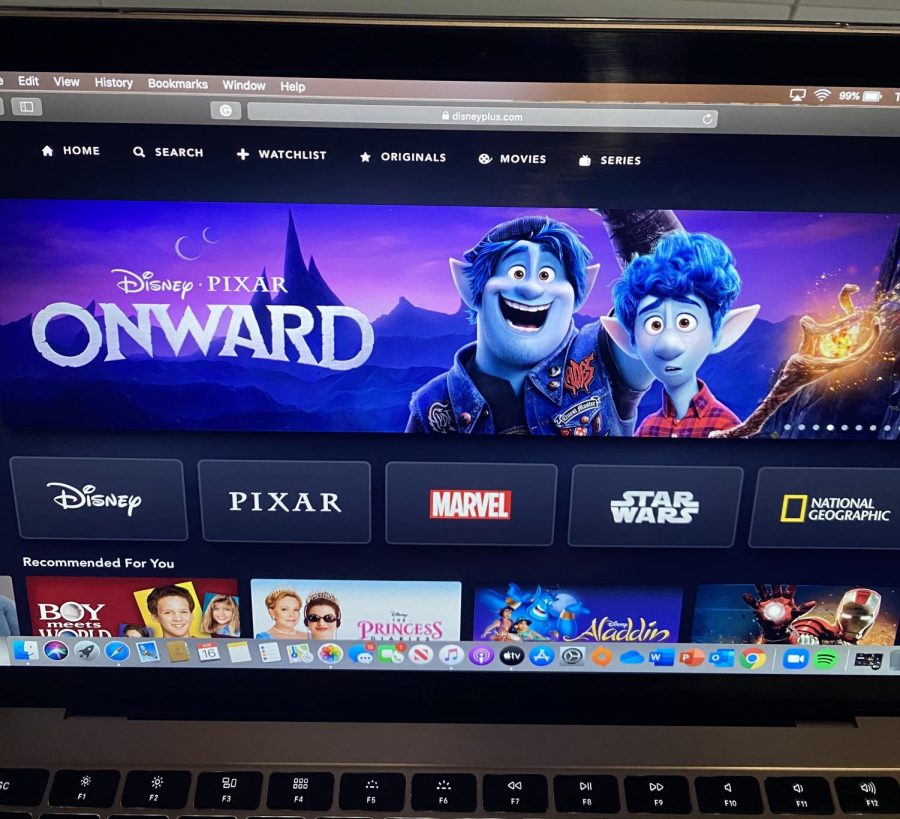 Maggie Peterson
The Global Box Office reached new heights in 2019, a new global record of $42.5 billion was set by the worldwide box office. 
However, that won't be happening in 2020 due to the impact of the coronavirus, which has shut down cinemas in the United States and around the world. 
Most theaters in the U.S. closed about the same time as the rest of the country in the middle of  March. According to the Hollywood Reporter, "AMC Theatres is closing all of its U.S. locations for at least six to 12 weeks…" Studios that still had films left in theaters began to look for solutions for their films that still had life at the box office. 
This led films, such as Onward, The Invisible Man and Birds of Prey, to be released early for rent or digital purchase. This broke the traditional window of when a film first hits theaters and when it becomes available for purchase, the typical window is 90 days. Theater owners have fought with studios about this window for years. They feel if the studios release the film too soon for purchase after release, it will hurt the film's box office. 
Onward, for example, premiered in theaters on March 6 and became available for digital purchase on March 20. Disney also announced that Onward would premier on Disney Plus on April 3 for its subscribers. While this was due to coronavirus shutting down theaters, one has to wonder if this could be a new strategy for Hollywood.
The closure of cinemas in the U.S. has disrupted the highly anticipated summer movie season. Movies that were set for summer release dates have now been forced to either find new release dates or be delayed until their studios can find a new release date. Due to the uncertainty of COVID-19, it is not clear when cinemas will be ready to open again or if people will feel comfortable to go out to the cinema.
Now studios and theater owners must determine when theaters will be ready to open its doors. Blockbusters like Mulan and Wonder Woman 1984 have new release dates set for the end of summer. Mulan has been set to release July 24 and WW84 has a release date of Aug. 14. Marvel has decided to push back Black Widow to Nov. 6, originally set for The Eternals. 
Even before COVID-19 theaters were struggling to get people into the theaters. Don Fry, film teacher at PV, comments on streaming's effect on cinemas. "Even before this Viral Spring, streaming was putting a dent in the film industry's coffers. Brick and mortar theaters are trying all kinds of promotions and gimmicks to get people to sit in their comfy recliners," says Fry. 
Due to cinemas' closures, Universal decided to forgo the theatrical release and instead release Trolls World Tour to digital on-demand on Apr. 10. The film was the number one title on all major on-demand platforms in its first weekend of release, including Amazon, Comcast, Apple, Youtube, Vudu, DirecTV and FandangoNOW. Deadline reports that, "Trolls World Tour did 10 times that of Universal's previous opening-day digital champ, Jurassic World: Fallen Kingdom, which according to home entertainment sources did around $2 million-3 million stateside on day one." So Trolls, if estimates are correct, made around $30 million on Friday alone. 
For reference Avengers: Endgame grossed $30 million in its first week of digital release. To say consumers are desperate for new content would be an understatement. Streaming services are becoming game changers during quarantine for many Americans. Netflix, Amazon Prime, Hulu and Disney Plus are just a few of the streaming platforms providing entertainment for those in quarantine. 
Disney Plus is one of the newer streaming services, having just launched in Nov. 2019. In just five months the service has gained 50 million subscribers. It was reported on Feb. 3 that Disney Plus was at 28.6 million subscribers. In two months' time, it has grown by 21 million. When Disney announced Disney Plus in 2019, they had a goal to reach 60-90 million subscribers by Sep. 2024. This is just more evidence that the game-changer in Hollywood is streaming. 
More major film studios are looking to launch streaming services of their own. NBCUniversal launched its streaming platform, Peacock on April 15 exclusively for Xfinity customers. Peacock will not be available until July 2020 for everyone else in the U.S. The service will feature classic shows such as The Office and Parks and Recreation. While featuring movies from the film libraries of Universal, DreamWorks, and Illumination. WarnerMedia is launching HBOMax in May 2020. HBOMax will feature popular shows like Friends and Game of Thrones, as well as titles from the WarnerBros film library. 
While cinemas are closed, streaming services are still finding ways to entertain consumers during this global pandemic. With more streaming services and the demand for original/licensed content, Hollywood has entered a new golden age.