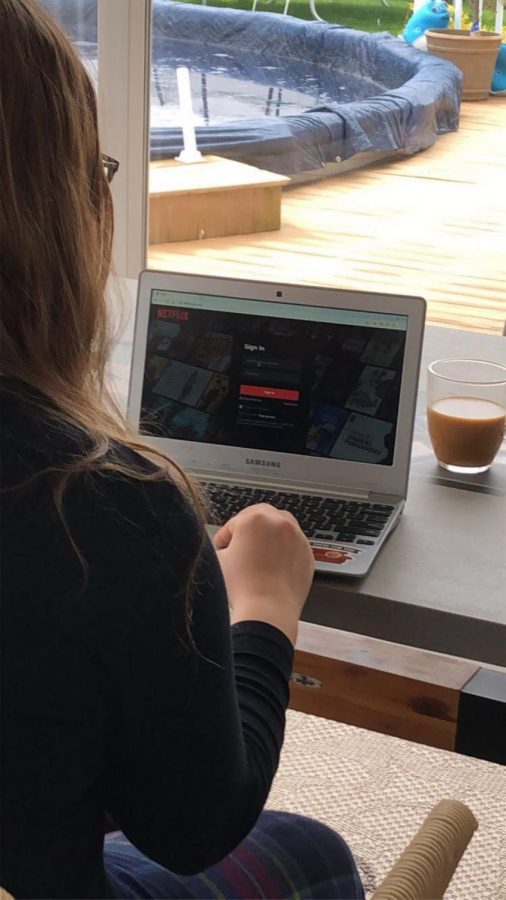 Bella Vondracek
Staying six feet apart and only leaving the house when necessary are just some of the CDC's regulations to try and prevent the spread of COVID-19. With this new "norm," young adults' mental health may be at risk.
Recently, the popular apps Netflix and Instagram have joined forces to release a new mini-series talking about mental health. 
The purpose of this series is clear. Influencers like Noah Centineo and Joey King want to bring peace of mind to their fans with mental health worries. They discuss tips for how to handle sleep-troubles, anxiety and self-care during quarantine.
Through their show "Wanna Talk About It," influencers are coming together to speak with mental health professionals from places like the National Alliance on Mental Illness, Mental Health America, The Trevor Project, Crisis Text Line and the American Foundation for Suicide Preventation.
Junior Anali Anderson understands why celebrities may have started this series and can relate to what they're talking about. "I think quarantine has affected my mental health quite a bit," said Anderson. "It's hard to not see the people you care about."
Also feeling discouraged from quarantine is sophomore Bella Vondracek, who claims socializing with her friends was a big part of her life. "I think that influencers talking to mental health professionals shows their young viewers and fans that it's okay to need to talk," stated Vondracek. "They may take it more seriously from someone they admire."
Not only can influencers make a big message like mental health heard, but they can help support those with mental health matters. Senior Nolan Yoerger admits he doesn't normally pay attention to what influencers do. "If it is for a good cause and does good things, then I support it," said Yoerger.
There is no better time to release this series about mental health than now. With quarantine affecting the moods and emotions of many young people, it can be nice to hear from influencers that conditions like anxiety can happen to anyone. "It's so helpful for young adults to have a series like this because it helps remind them they aren't alone and there is someone who cares," exclaimed Anderson.
The series started on April 9 and will be on Instagram live every Thursday through May 14 and will also be available on Netflix.