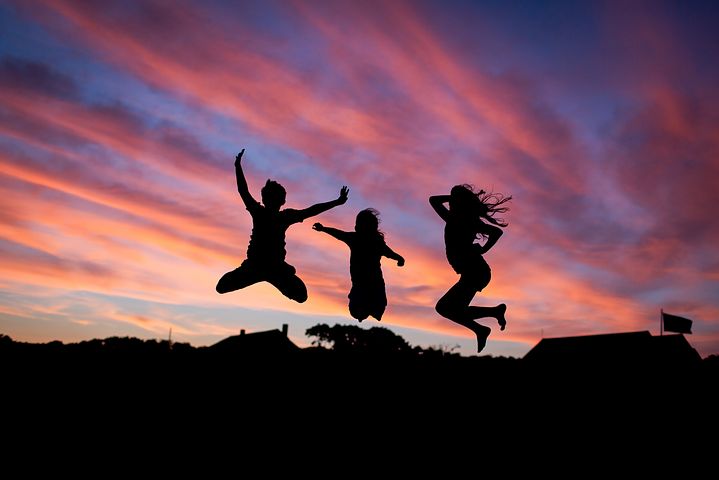 Pixabay
Thinking about being stuck inside this summer sounds awful. Ever since COVID-19 has rapidly spread we have been limited to staying inside of our houses, but there are plenty of ways to make it the best summer ever. 
At home water fun
Get all of your supplies from the local hardware store and you will have a blast. Use a tarp for a slip n' slide (use soap to make it more slippery), use your garden sprinkler to run through and have a water balloon fight. 
2. Make homemade ice cream 
The ingredients are super simple and it is a fun activity for everyone. All you need is whole milk, sugar, vanilla extract, ice cubes, salt, and two plastic bags. Put one cup of whole milk, two tablespoons of sugar and one teaspoon of vanilla into a small plastic bag. Then fill a bigger plastic bag with ice cubes and one tablespoon of salt and put the smaller bag into that bag and shake for ten minutes. 
3. Make a blanket fort
Grab all the blankets and chairs in the house and head to the living room. Set up the chairs near the couch and start laying blankets over them. In the end you will have the best blanket fort ever. You can read stories or play board games inside. 
4. Go on a nature or I-Spy walk
Think of things and make a list of them before your walk to look for while you are walking. This will give you something fun to do while you're getting exercise. You can always make it a game and see who can find the most of one thing. 
5. Have a backyard picnic
Grab a blanket you don't care about and head to the backyard with a sack lunch. Sit down and have a yummy lunch with your family. 
6. Have a lemonade stand
Set up a table and chairs at the end of your driveway or on the corner of your street. Make homemade lemonade, grab some cups and head outside. Wave down the people that drive by and get them to buy your lemonade, but don't forget to make it a good price!
7. Make a backyard carnival
Think of homemade games and fun things that would be at a carnival. Make a homemade ring toss out of paper towel cardboard, paper plates and paint. Look up a recipe for homemade cotton candy and cook some hot dogs! Put on some makeup and dress up like a clown. Set up homemade bowling with water bottles and a ball. 
8. Rock painting
Collect rocks around your house or neighborhood and head inside and paint them. You could paint them to look like animals or you could just paint cool designs. Another fun thing is to paint them as kindness rocks and hide them around in your community.
9. Catch fireflies
Use a mason jar and run around in the backyard to catch the little bugs that light up the night sky. Make sure you punch holes in your container so you don't accidentally kill the fireflies. 
10. Have a car wash
Grab the soap and some rags and wash the cars in your driveway or garage! Use the hose and get the cars clean… parents will love this because it saves money and gives you something fun to do.