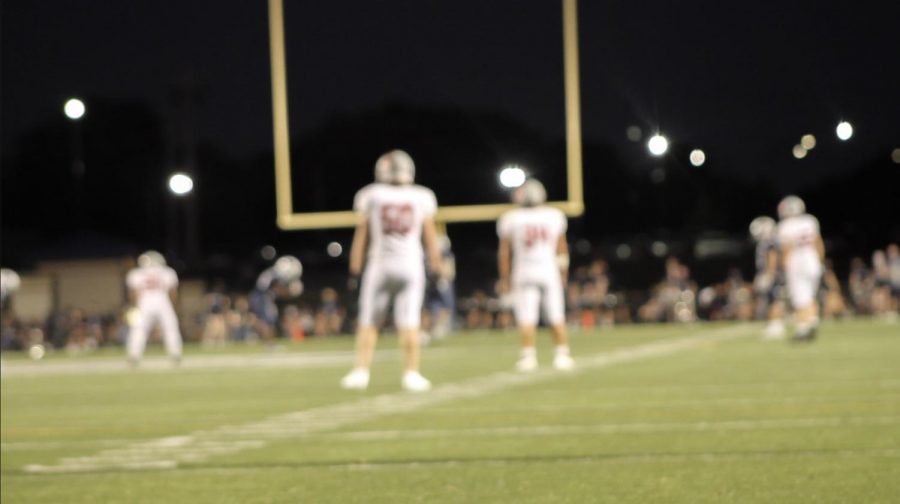 Jonathan Glaum
This year, the Pleasant Valley Spartan varsity football team has adapted to include new changes that generate a safer environment in order to continue playing PV's most popular sport.
Between a socially-distanced crowd running at 50% capacity, limitations on things allowed to be shared between players, and restricted interactions with the opposing team, Michael Vandershaaf explained what precautions are taking place to keep the season going.
"In the past for the water situation, we had a hose system and during games we shared water bottles, but we can't do that this year so all players have to bring their own water bottles to practice and games," Vandershaaf said.
Another concern for football players is the gear used in games and during practice. Footballs are touched by multiple players per play, and protective gear is touched by most of the opposing team throughout the games. 
Additionally, Vandershaaf shared how coaches and referees are tackling this issue:"I think our coaching staff has done a good job. They can't enforce but they do recommend we wear neck coverings in practice so most players have them on, and when we come into close contact during drills, we put those up around our mouth and nose to protect ourselves."
The PV varsity team had their first game last Friday, and these precautions showed to be effective. PV Varsity coach Joe Youngbauer gave insight on how he foresees the rest of the football season progressing if coronavirus cases continue to rise.
"I'm hopeful that we can play the rest of the season and get through it safely. As long as we can continue to have a safe football season and keep an environment where our athletes are safe, I feel really confident that we can continue and finish the season".
It is premature to determine what the season will look like, but one thing is for certain–the PV varsity football team is committed to keeping the sport fun, operative, and safe for the remainder of the football season.