New restrictions and limitations on after school activities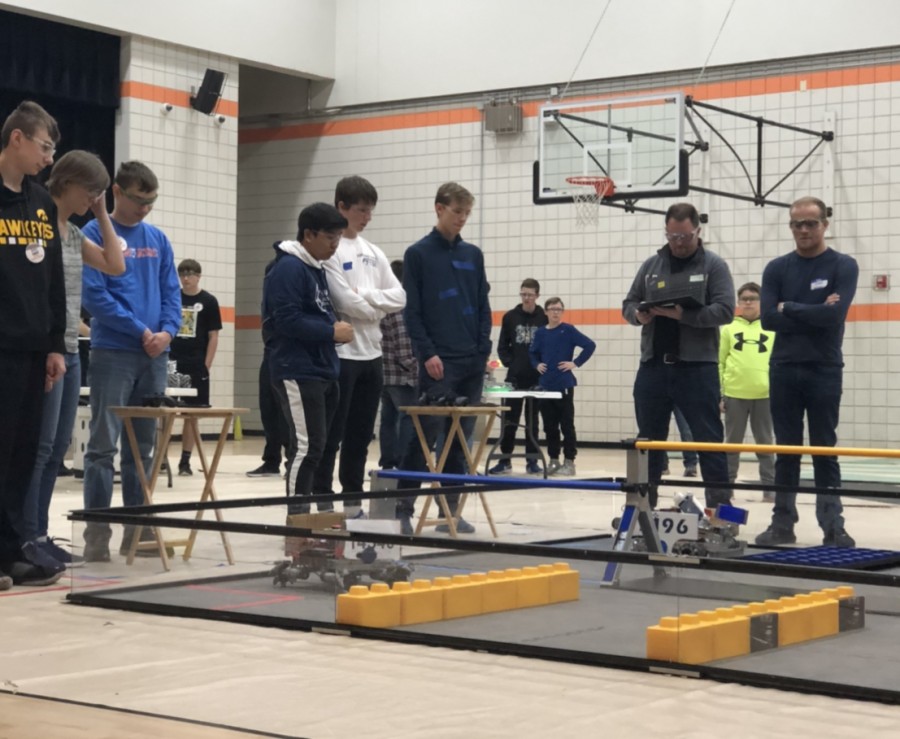 Due to the coronavirus pandemic, the 2020-2021 school year is unlike any other year. The school is broken into three different groups: Hybrid Group A, B, and 100 percent online students. 
This atypical schedule raises the ensuing questions: How are extracurricular activities going to function this year, and what should students expect from their activities?
The Pleasant Valley Robotics Team is a competitor in the First Tech Challenge (FTC)–a challenge where teams are responsible for building a robot. 
After building the robots, the teams showcase their robots' capabilities at robotics meets. Pleasant Valley High School sets this extracurricular as a class and an after-school building and designing club. This creates an issue where social distancing cannot be implemented. 
FTC implements CDC  guidelines through  teams playing on their own fields and recording their scores and sending them in. From there, scores are submitted online and teams are able to see the results of the game.
Kyle Sehlin, a senior at Pleasant Valley and FTC member of 5 years said: " It is a lot of fun seeing other teams from other school's, but first [FTC] made the right decision to keep everyone safe." 
The Astronomy and Chess club are run by Physics teacher Ian Spangenberg. Spangenberg stated: "Normally Astronomy club meets on Thursdays and Chess club meets on Mondays, but only half the school is here on those days."  Additionally, Spangenberg mentioned the Astronomy club typically goes to an observatory, but they cannot go this year due to CDC guidelines.
Chess club is still able to meet this year by allowing members to play online chess. Spangenberg has yet to come up with a way to do the Astronomy club, but he is thinking about using a video call format that would allow members to join in on the fun.
Students may not want to join because the observatory was a major part of the astronomy club.Seth Good, a former member of the astronomy club stated: "Yes, I would still join, the conversations we had during the meetings were awesome and very informative." 
While COVID-19 has made it challenging for numerous clubs to meet under normal conditions, clubs are trying their best to give students an enjoyable experience this year.
About the Contributor
Ethan Stigler, P.V. Editor
Ethan Stigler is the P.V. Editor for the Spartan Shield Online this fall. When he's not writing for the Spartan Shield, he's building robotics for...