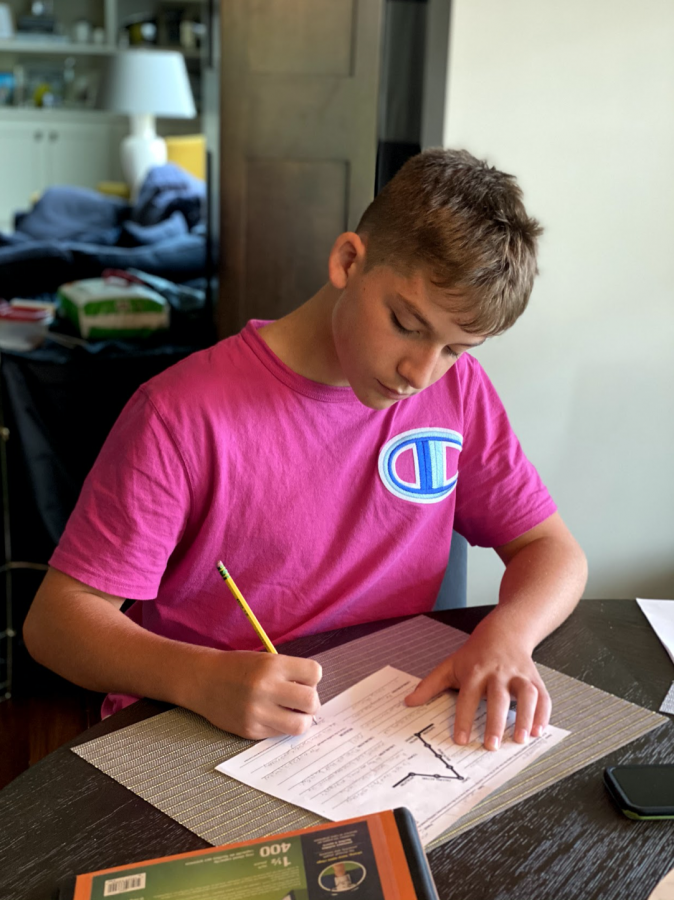 Nathan VanUtrecht
Multiple studies have shown that 69% of American teens get less than 7 hour of sleep per night.
This was before the 2020 school year. When coupled with the stresses of an unprecedented school schedule and a global pandemic, it produces sleep-deprived, out-of-rhythm students. These qualities are leading to irregular sleeping schedules and study habits.
PV students are no exception to this "sleepdemic." Unlike previous years, however, the sleep issues are not stemming from a lack of sleep; instead they can be attributed to an irregularity in sleep patterns. The hybrid schedule is specious in the fact that students seemingly get double the amount of days to sleep in. However, having no set schedule causes teens to oversleep leading to increased drowsiness.
On top of that, later wake up times means teens are more apt to fall asleep later. The problem is they have school the next morning that they have to wake up early for. This cycle has only worsened as the school year has gone on. 
Ethan Stigler, a senior at PV, feels he's struggling with his sleep because of the new schedule. "It feels weird to wake up early one morning and sleep until I naturally wake up the next morning," he said.
Studies have shown that this break of the body's circadian rhythm can have many negative effects that hinder school performance. Data from the Society of Neuroscience has shown that disrupting the body's natural sleep schedule leads to impulsivity and slower thinking: both of which negatively affect students trying to perform at their highest academic level.
This irregularity in students' sleep schedules has led to a whole slew of academic issues, including struggling to adapt to increased homework load and new study habits. For many students, this change has proven difficult for the first few weeks of school. At home learning is hard to keep up with because of later wake up times, and in school learning is hard to focus on because of lack of sleep. For Stigler, "…[O]n my at school days, I feel more tired because my body hasn't been able to get used to the wake up time."
While he admits it has not hindered his school performance yet, other students' academic performances have already started to falter. 
Alex Van Utrecht, a freshman, has been struggling with understanding some concepts taught in school: "When I'm in school, I feel tired, and it's hard for me to concentrate on the lessons. When I'm at home, I'm awake, but it's harder to understand the concepts when they're taught over the computer. My grades have been suffering because of this."
Having just completed the fourth week of school, it is too early to tell whether these issues are temporary or here to stay. Either way, the "sleepdemic" is taking its toll on PV.