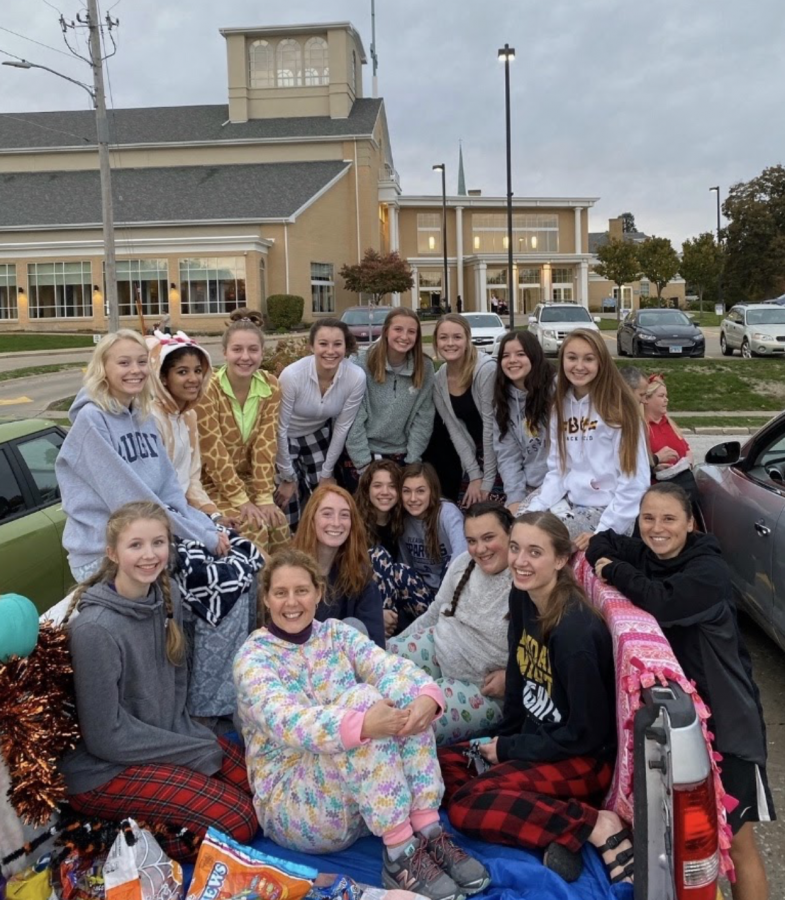 Anna Thorne
With temperatures cooling down, Halloween is just around the corner. However, the holiday is expected to look different this year due to COVID-19 and the rising number of cases.
The US has already surpassed  200,000 deaths from COVID-19 The high number of cases has led the Centers for Disease Control and Prevention (CDC) to claim trick-or-treating as a high risk activity. However, multiple authorities in the medical field and government have come up with solutions and ideas to make Halloween safe and COVID-19 free.
Discouraged activities this year include: traditional trick-or-treating, "trunk-or- treat" in large parking lots and crowded indoor costume parties. Moderately risky activities are one-way trick or treating, and small outdoor parades or costume parties. 
In these activities, wearing masks and remaining more than six feet apart are essential for everyone's safety. Halloween masks do not substitute for facial coverings such as cloth masks or respirators, the CDC reinforced. 
Some families are still managing to social distance and celebrate the holiday in a safe, creative way. Matt Thompson, a woodworker in Michigan, created a ghost on a zipline from his porch to his sidewalk that delivers candy to trick or treaters.  Other families are only allowing their children to trick-or-treat at family and friends' houses. 
In some instances, families have chosen  to not participate in the holiday altogether. Mari Elias, a PV mom of three, has decided to sit this Halloween out, due to safety concerns regarding her children. "Safety comes before anything, especially for my kids," said Elias. "They have other years to celebrate but until the virus is gone, my family is staying home".
Although, not all plan to skip the holiday this year. Senior Anna Thorne, is not changing her plans. "My Halloween this year isn't going to look any different from previous Halloween's. My family usually carves pumpkins together and we spend a lot of quality time together doing fall activities, and most of my family are at home and safe."
With COVID guidelines and restrictions being set up for this year's upcoming Halloween, there is no doubt this Halloween will look different than past years.