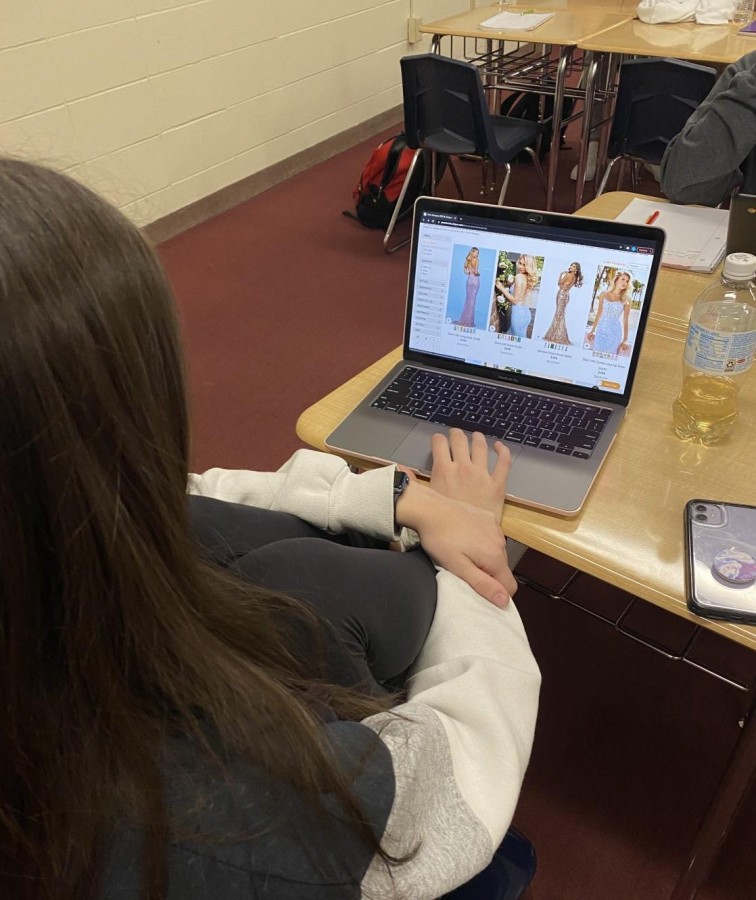 Paris Fietsam
As children, students dream of their senior year — specifically, prom and a graduation ceremony. As elementary students, the class of 2021 never imagined the possibility of no real prom or graduation.
Seniors have been begging for some sense of normalcy with the craziness going on this year, due to COVID-19. More than anything, students have been asking for a prom and graduation ceremony. After a long period of anticipation, Darren Erickson, principal, sent out a letter to families regarding prom and graduation.
Graduation is such a special event for everyone, and Erickson is aware of this. "We are planning on having graduation on May 30, 2021 at 3:30 P.M.," Erickson stated. "We are doing everything we can to have a celebration in person this year." Erickson and other administrators are doing what they can to please everyone.
The TaxSlayer Center in Moline, Ill. is the primary option at this point, however, it is not a sure choice. Due to the constant changing of COVID-19 rules and regulations, it is hard to tell what the status will be at the end of May. However, PV is hoping the TaxSlayer allows a bigger capacity and is a suitable option for graduation to be held. 
If the TaxSlayer is open at only 10 percent capacity, then graduation will be there with only two tickets per graduate and no band and choir. If it is open at 30 cent capacity, graduation will be there with band, choir, and eight tickets per graduate. If this is not the case, graduation will happen in the PVHS Gymnasium with only two tickets per graduate.
While there is still some uncertainty surrounding the graduation ceremony, PV families are provided with some peace of mind knowing that there will be some type of graduation ceremony. 
Prom has also been up in the air. Erickson had promised to give students some type of "prom related event," but it is not clear on what this means. 
Erickson announced that there will be a prom on May 8, 2021. While many were hoping that prom will be held at a venue similar to the past, it seems as though that is not the case for this year. While anything can change at any time, PV is planning to hold a prom dance on the football field. Along with this, Right After Prom (RAP) will be held at the TBK Sports Complex on May 8 from 11 P.M. to 2 A.M. In the past, RAP has been held at the high school. 
There are many changes this year regarding everything at school. However, PV administration is doing their best to make the changes have the best outcome.