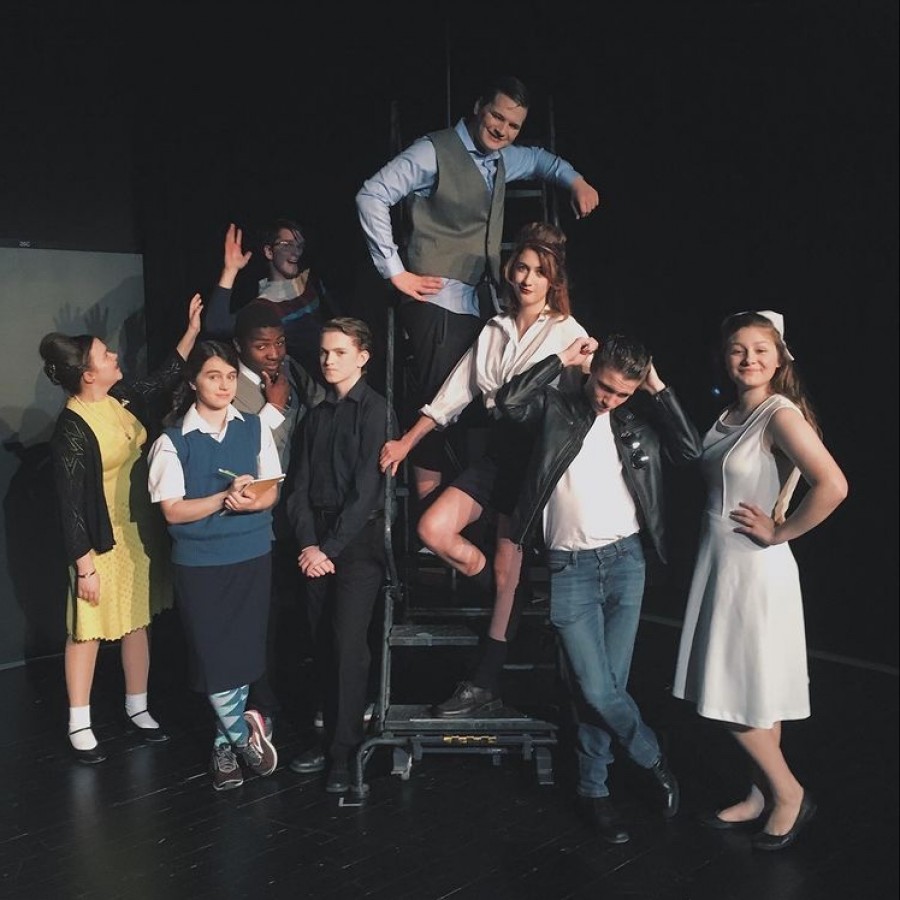 Aimee Peters
With this past March being theater month, students are very thankful for everything their involvement of the arts has taught them.
PV students across the board participate in various art forms, such as band, choir, theater and art. Each art style brings creativity and community into their high school experience, allowing them to carry on those skills throughout the rest of their life.
Senior Ebby Barber, four year member of the drama department, choir and band, has enjoyed the experiences jazz choir has brought her. "Having a smaller ensemble for jazz choir has allowed me to connect with people on a deeper level," she said.
There are certain life skills formed from the arts which cannot be taught in any other way. Learning to play a musical instrument and read music increases many aspects of brain development. For example, the left and right hemispheres of the brain have shown a stronger connection. Behaviors are exemplified within this process as well, often resulting with a clearer perception of reality and better decision making. 
Being involved in an inclusive group that shares common interests can improve one's social skills and feeling of acceptance, which leads to a higher level of confidence.
Barber appreciates the ways the arts have expanded her horizons. "[Theater] pushes me outside of my comfort zone which allows me to have so many memorable moments that help me in real world situations," she explained.
The skills and values one learns from their activities in the arts are ones which carry on to every aspect of life. Just as muscles are trained to play the instrument, a person's body remembers certain skills and can pick up on them with more ease as they continue to be used. 
Junior Erika Holmberg, band, choir and theater member, notices the value of her experiences in the arts applying to her everyday life. "Having the discipline to critique your own musicianship and work in repetition is applicable to how I approach my practice in golf, focusing on improving myself everyday," she said.
Furthermore, musical theory improves memory and heightens the ability to learn a new language or space. It fuels creativity in a way that no other activity can. When one creates their own sound or view of how they imagine something to be, they can  learn more about themselves and the world. 
Junior Lizzie McVey has been doing art since she was very little and it has greatly affected her life. "I love seeing the things I can create with just a white canvas and paint," she said. "The most important thing art has taught me is noticing detail in everything in life."
Art is not taken for granted by its participants as it gives them much to appreciate and use in the real world. It is an expression of one's inner self, which is a quality often unique to art.