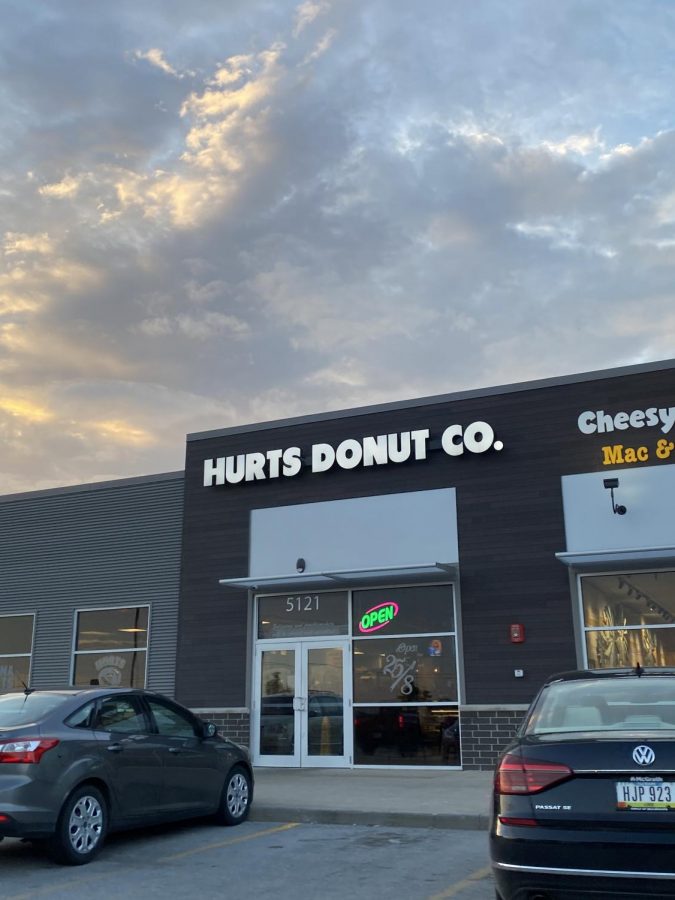 Nathan Lokenvitz
In these trying times, nothing can solve problems as efficiently as donuts. At Hurts Donuts, they feature a wide variety of flavors and toppings to accompany and enhance their prized donuts. This listicle will highlight five of their most delectable doughnuts in no particular order. 
The Homer
The Homer donut features a fluffy interior with a slightly flaky outer "crust". This one is pretty simple, with just the donut itself and pink frosting on top. It is a direct replica of Homer's favorite donut from the show "The Simpsons", and seems to be a crowd favorite. 
Red Velvet Cake Donut w/ Cream Cheese Frosting
This perfectly designed red velvet cake donut is really brought to life by the scrumptious cream cheese frosting that sits atop it. The cake donut itself is 100% pure red velvet, and has a moist yet crumbly makeup. While Hurts features two different types of red velvet cake donuts, the one with cream cheese frosting is clearly the fan favorite.
The Cookie Monster
With a flaky yet filling base topped with a decorative cookie monster design made of frosting and multiple crushed up oreo cookies, this donut is one of Hurt's most popular. Aside from the inviting outward appearance, the donut itself is the main event. The combination of the slight crunch from the oreo cookies on top and the soft deep fried dough of the actual donut makes for a perfect pair. 
Cookie and Cream
The Cookies and Cream donut is a chocolate cake donut base with vanilla frosting on top. To top it off, the donut is sprinkled with soft, slightly crunchy oreo crumbs to really complete the breakfast dessert. This donut is sure to have you on the edge of your seat waiting to eat the next one. 
Oreo Cheesecake
The base of the oreo cheesecake is a deep fried donut, but the real fun begins with the interesting toppings. Covering the surface of the donut is a thick layer of cream cheese frosting that is sprinkled with oreo crumbs similar to the cookies and cream. What separates this donut from others is the cornucopia of oreos stuck together by a glob of thick frosting located in the center of the donut where the usual donut hole would be.