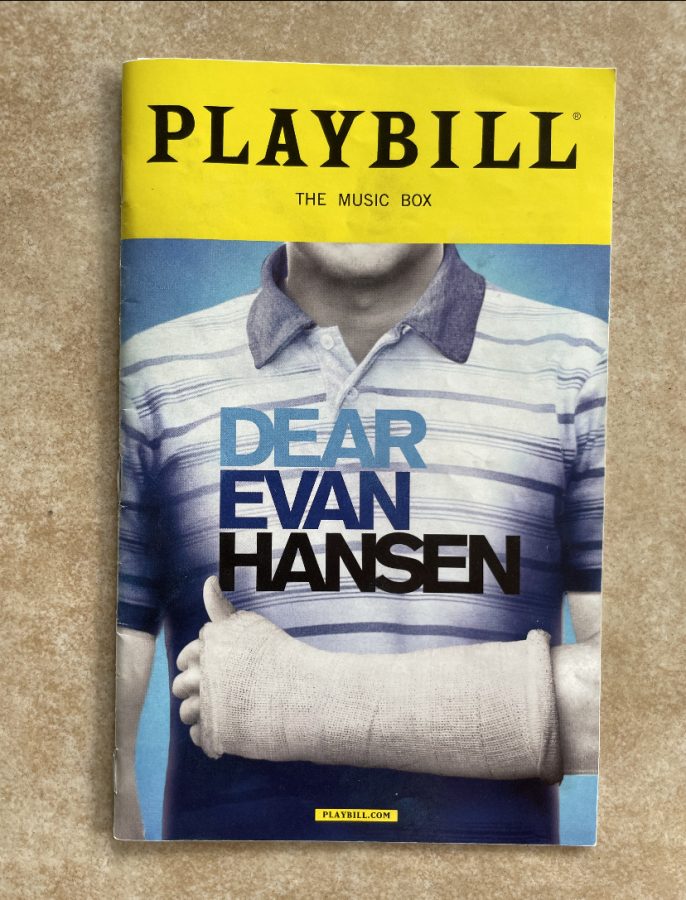 Harper Clark
New York City and Hollywood; they are on opposite sides of the country and cater to two completely different audiences. New York is home to Broadway, where some of the best theatrical performances in the world are held. Hollywood is where people go to find fame quickly in various shows and movies. 
As streaming services like Netflix, Hulu and Disney+ gain popularity, so does the interest in movie musicals. Streaming services as well as releases in theaters make these forms of entertainment more accessible. 
Pleasant Valley's Theatre director Christina Myatt appreciates the accessibility that streaming services have created. "I think that movies made from stage musicals allow theatre to be accessible to more people. I think it sparks creativity in young people and makes some people say "that was a musical?" who might not otherwise see a show," she said. Movie musicals, whether they be remakes of Broadway musicals or original musical ideas, have been released regularly for the last five years. The most recent movie musicals include In The Heights, Cinderella and The Prom. 
Coronavirus forced cinemas and Broadway to shut down. For many, this meant a lack of access to new releases. Luckily, Disney, Warner Bros and other production companies began to make deals with streaming services in order to continue to release movies even when theatres, Broadway and many other entertainment centers were shut down. 
Senior Caroline Sierk spent the majority of the last year and a half at her home due to the pandemic, unable to go to theaters to watch new movies as they came out. She feared she would be missing out on the experiences other people were able to have. "I'm a people person, and it's important to me to understand what others are experiencing, thinking about, dreaming, etc. Having access to all the streamed content I could imagine not only kept me busy, but it kept me connected in a time where it was very difficult," she said.
Lucky for her, many movies and shows were being released on streaming services. Sierk was able to enjoy many musicals made into movies including In The Heights, starring Anthony Ramos. This musical was released for about a month starting June 10 on HBO Max. In The Heights ran on Broadway from 2008 to 2011. At this point, it starred Lin-Manuel Miranda. Miranda has had a lot of success in the entertainment industry with his creations of both Hamilton, In The Heights and his latest musical tick, tick… BOOM!
Similar to La La Land and The Greatest Showman, many musicals are skipping Broadway and being made straight into movies. These movies include tick, tick… BOOM! and Diana the musical. Interestingly enough, Diana will be released on Netflix on Oct. 1, 2021, yet the show still plans to begin its run on Broadway again on Nov. 2. 
Many Broadway shows follow in these same footsteps by starting on Broadway before making it to the big screen, but normally, once the run on Broadway ends, it does not return again. 
In contrast to In The Heights, Dear Evan Hansen will not be available for viewing on any streaming services, but it will be in theaters on Sept. 24. Ben Platt played the lead of Dear Evan Hansen during its run on Broadway, and Platt will be playing the lead again in the movie. This came as a surprise to many due to his age, but the movie musical was not going to be produced if Platt did not take the role. 
At this point in time, movie musicals are having no implications for Broadway. If they continue to gain popularity and success, this could change. Generally, movies tend to bring in more revenue whether it is from the box office or the streaming platform that it is put on. Dear Evan Hansen could open doors for many Broadway stars. 
Even so, there is still something to be said about the difference between musicals on Broadway and musicals on the big screen. Theatre director Myatt knows this difference all too well. " Theatre relies on 'magic,' a willing suspension of disbelief as locales are not always able to be fully fleshed out.  It allows the audience member to use their imagination, to fill in the voids, and to experience something that is unique to that night. The energy in a live theatre piece is dependent upon the reaction of its audience members. A movie is a finished piece. The medium does not allow for chance but rather dictates how we see the settings, which emotions should be felt and there is no difference in the movie regardless of when/whom is watching."
The future of Broadway and Hollywood are still unknown, but as time goes on, their respective worlds may continue to collide.