An ROTC soldier in the making: Maria Vaaler's road to a military future
November 19, 2019
Taking and giving orders, cleaning one's room, completing strict exercises and attending classes are just a few of the tasks new ROTC (Reserve Officers' Training Corps) cadets are required to perform. While some high schoolers may see these habits as arbitrary and uniform, senior Maria Vaaler is eager to take on these demanding routines.
With family ties to the military, Vaaler has always felt a strong connection to the U.S. Armed Forces and the fundamentals on which it was built. In the upcoming year, Vaaler plans to follow in her relatives' footsteps and join the Army ROTC at the University of Iowa with a focus in medicine.
As many military families know, having a loved one serve their country is a great honor. Vaaler has deep respect for the sacrifices her grandfather, uncle and other distant relatives have made in investing their lives in the military. Her uncle's dedication to this program is what originally fueled Vaaler's interest in the Naval Academy.
"I remember being interested in the military ever since I was a kid. As I got older and learned about my uncle going to the Naval Academy, I started doing more research and realized that I could incorporate college and the military by going the officer route," she said. And with that, Vaaler's interest in the U.S. Military took off.
In June 2019, Vaaler attended a Naval Academy Summer Seminar to get a taste for the academy life. After experiencing the intense endurance building activities with her team, she truly felt the desire to become apart of this military family. 
"The atmosphere and energy of the school felt like a perfect fit for me. I wanted to serve and I wanted to learn in an environment that aims to challenge you physically, mentally and academically in every way possible," she said. 
Although she found a love for the Naval Academy, Vaaler realized that in order for her to study medicine while training, she would have to find a path that would better allow her to practice her chosen field. Vaaler decided the ROTC would be a better fit with it's program designed to train college students to become officers in the U.S. Armed Forces.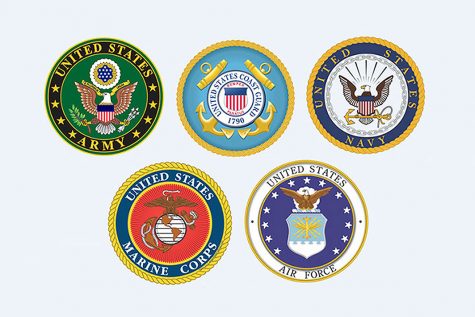 With the University of Iowa enabling her to study medicine while also receiving military training, Vaaler knew she had found the perfect match. In being the only known female applicant from PV, Vaaler hopes to inspire others. "I hope that if I can leave an influence on others, it's just to show that the most important things in life are hard work, honesty, and service and I hope I can be a role model that demonstrates how important those are," explained Vaaler.
As the interest to become an active duty soldier declines, Vaaler still holds steadfast loyalty towards the importance of the U.S. military. "I believe that service to your country and the freedoms it gives you is beyond important, and so for those who feel the call to serve, I don't believe there is any better path than the military," she said.