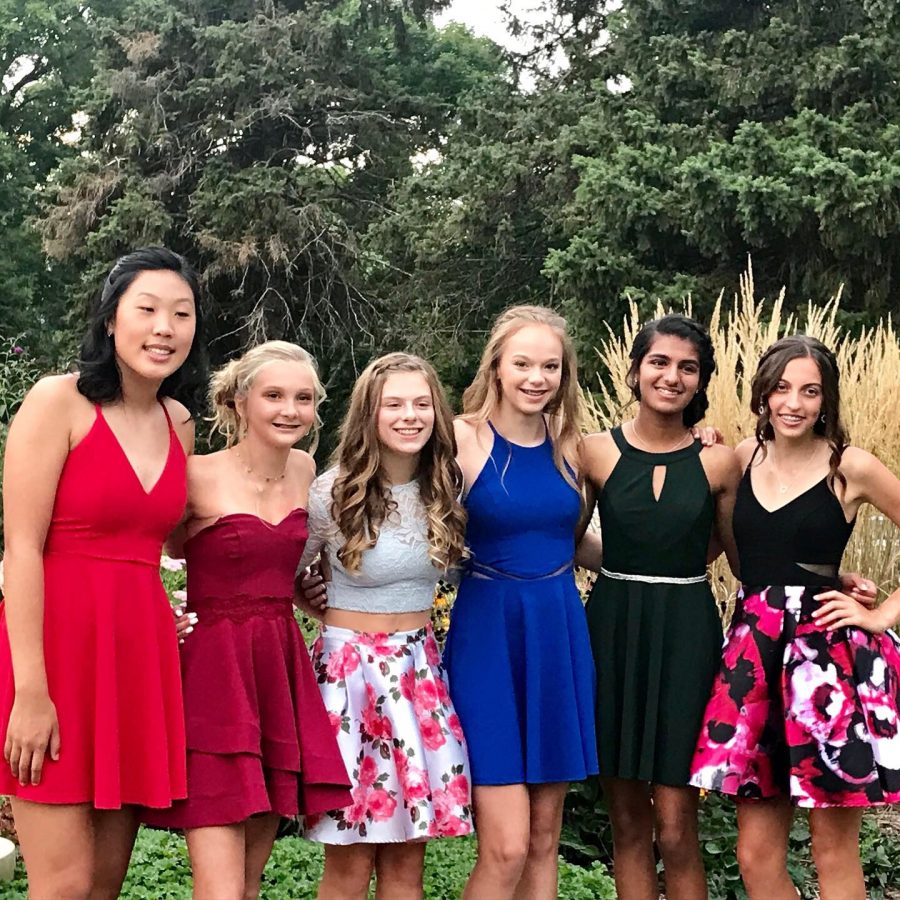 Katie Larsen
Chapter 75: Katie Larsen
Freshman Katie Larsen has been at PV for most of her education and spends much of her free time doing competitive gymnastics.
Larsen first came to PV in second grade; she previously attended St. Paul's and lived in Davenport. She is now halfway through her first year of high school and has started to think about what she wants to do after high school. She has a few interests, but isn't set on anything yet. "I've been thinking of a couple options like becoming a psychologist or psychiatrist but I haven't found anything I'm truly interested in yet."
For the time being, Larsen's main focus is gymnastics. She started at the age of three, and has stuck with it. She is now a level eight gymnast at Quad City Gymnastics Academy (QCGA). This means regular trips to Milan, Illinois to train. 
Competitive gymnastics is a difficult sport, but Larsen enjoys it for a variety of reasons. For her, it is a great distraction from school or anything else. It also allows her to perform cool tricks, which she takes pride in. Larsen also thinks the team aspect of the sport is very important. "I also like the other girls on my team," she said, "and how much we motivate each other to do things we aren't sure we can do." This inter-squad motivation helps the team perform their best when they head to competitions. 
School and gymnastics take up a lot of Larsen's time, especially with her driving time to gymnastics, but when she has some free time she likes to relax and spend it with her friends.
The next few years of high school will allow Larsen to continue to explore options for her future, grow as a gymnast and continue hanging out with her friends.