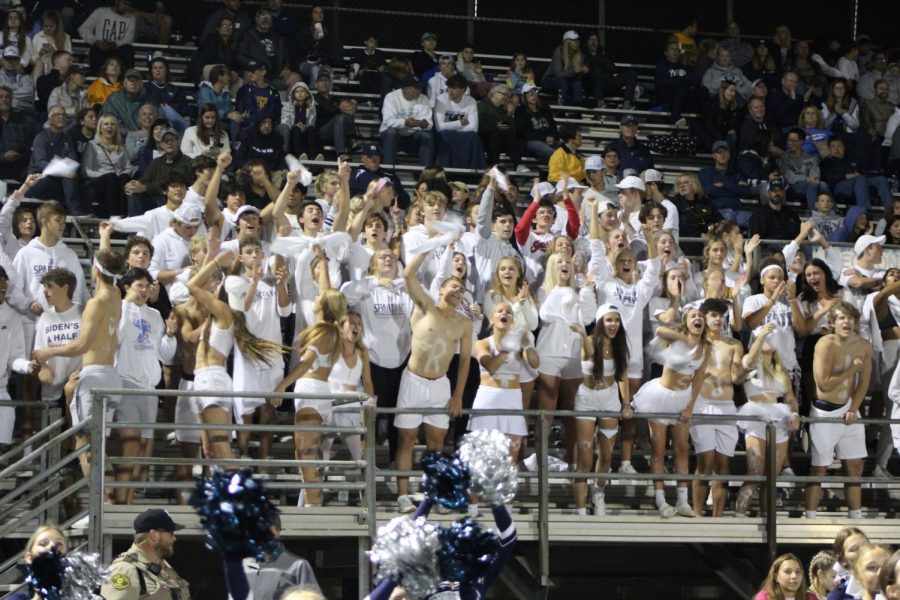 A regulation-free year: What the absence of COVID restrictions means for fall sports
After an extremely difficult year filled with restrictions due to COVID-19, Pleasant Valley is entering the fall sports season regulation-free. This means that mask requirements, team quarantines and limited attendances are in the past.
Pleasant Valley Atheltic Director D'Anne Kroemer gave a run-down of the current guidelines for if an athlete or coach were to test positive. "If we are made aware that a student or a coach tests positive, we share with a team that a member of the team has tested positive, and that they need to monitor their symptoms, they need to stay home if they are not feeling well, and unless it is a small group of students that are all showing signs, we go on about practice and we go on about competition," she said.
This is a huge contrast to what guidelines looked like last year. If an athlete were to test positive in fall of 2020, the entire team had to quarantine for two weeks, could not practice and could not play in competition.
Athlete quarantine guidelines are not the only aspect of sports that has changed this year. Game attendance, the student section and frontline are identical to those of years pre-COVID, and Kroemer believes that having regular attendance back is highly impactful for athletes. "That's what being a part of a highschool competition is all about–being able to have spectators. I think there's something to be said for a home field advantage, home course advantage, home pool advantage, and it's awesome to be able to have the fans back in full-force," she commented.
Last year, if a student or fan wanted to attend a game, they were required to enter with a ticket that had been given to them by athletes and band members for each event. Some students were able to get those tickets from friends, but many did not have the opportunity to attend as many games as they had wished.
These regulations are no longer in place for the 2021 fall sports season, and athletes like senior volleyball player Kora Ruff could not be happier. "It's been awesome! The environment is so much more fun than it was last year. We definitely missed all the fans and cheering," she said.
While there are many differences between guidelines in games this year and those of last year, differences can also be seen during the school day. Since the end of the 2020-2021 school year, students and staff at the high school have not been required to wear masks in the building. While many see this as a relief and one step closer to normalcy, it is hard for some coaches to overlook the risk that comes along with not wearing masks. 
Head girls cross country coach, Jane Wheeler, has been encouraging her athletes to do whatever they can to keep themselves healthy and allow for a smooth season. "What I have approached it with my athletes is, think about everything else we do to stay healthy. Like, we try to eat right, we try to hydrate, we try to get our good hours of sleep, so add to that, thinking about what you want to do for COVID. I would encourage them to mask and get vaccinated, just because you would do anything else to stay healthy, so think about it in that way, too," she remarked.
Wheeler believes that she will bring her athletes closer to meeting their goals by reminding them of how fortunate they are to have a season and of the power they hold when it comes to their own health. "Because we have a huge goal, obviously, competitively, and last year we were so afraid to not have a season, and this year I kind of feel like just because we've lived with this for awhile we're taking it for granted, so I've just been encouraging them to do everything they can to stay healthy," she said. Like any coach, Wheeler wants her athletes to be successful and reach their full potential. 
With so much uncertainty last year, teams were scared that they would not be able to have a full season. This year, while things are beginning to look a lot more normal, when it comes to high school athletics, there is still a clear need for athletes to look out for their own health in order to protect the safety of their own seasons.