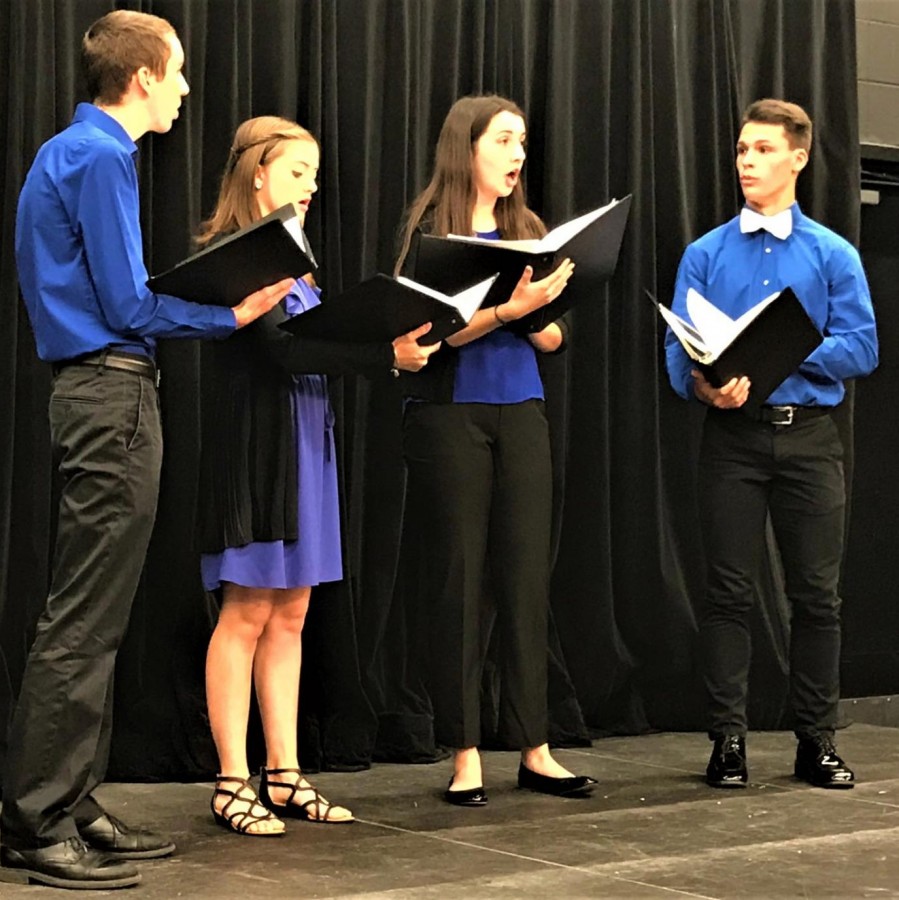 Chapter 43: Bradley Hamilton
A typical morning for Pleasant Valley junior Bradley Hamilton starts in the weight room with early morning lifting, then down to the choir room where he prepares for an All-State chorus audition.
The balance between his arts and athleticism is what makes Hamilton unique. It is obvious that physical fitness is very important for Hamilton. "People should always strive to be healthy," Hamilton said. In addition to weight lifting, Hamilton also participates with PV track. He runs the 100 and 200 meter dash.
Hamilton has been a welcoming and reliable member of the Pleasant Valley Chamber Choir since his sophomore year. This is his second year auditioning for the Iowa All-State Chorus, a rigorous process that requires learning the All-State music to be sung in a quartet on audition day. Hamilton said, "My favorite part of the All-State process is getting to know my All-State quartet."
Something that most people don't know about Hamilton is that he enjoys to craft through metal work, stone carving and engraving. He has used these skills to make various items such as a stone bird bath which he is very proud of.
When it comes to academics, Hamilton does not fall short. He puts plenty of time into ensuring that his grades continue to stay at a level that reflects his strong work ethic. Hamilton enjoys his math and science classes the most, especially Honors Chemistry and Advanced Algebra and Trigonometry. Someday, Hamilton hopes that he can become a successful surgeon.
Family is a value very important to Hamilton. "The two people who inspire me the most would be my cousin Andrew and my dad," Hamilton said. Although having such a busy schedule could be tough to work around, Hamilton always finds time for his family.
When not working on his school work or practicing his music, Hamilton enjoys watching animated movies such as Hercules and Ratatouille or spending time with his pet bearded dragon, Lux.
Taking on one challenge after the next, Hamilton is a perfect example of PV excellence. He has clear goals and ambitions that motivate him to work harder every day. This is all only a small amount of what makes Hamilton so special.