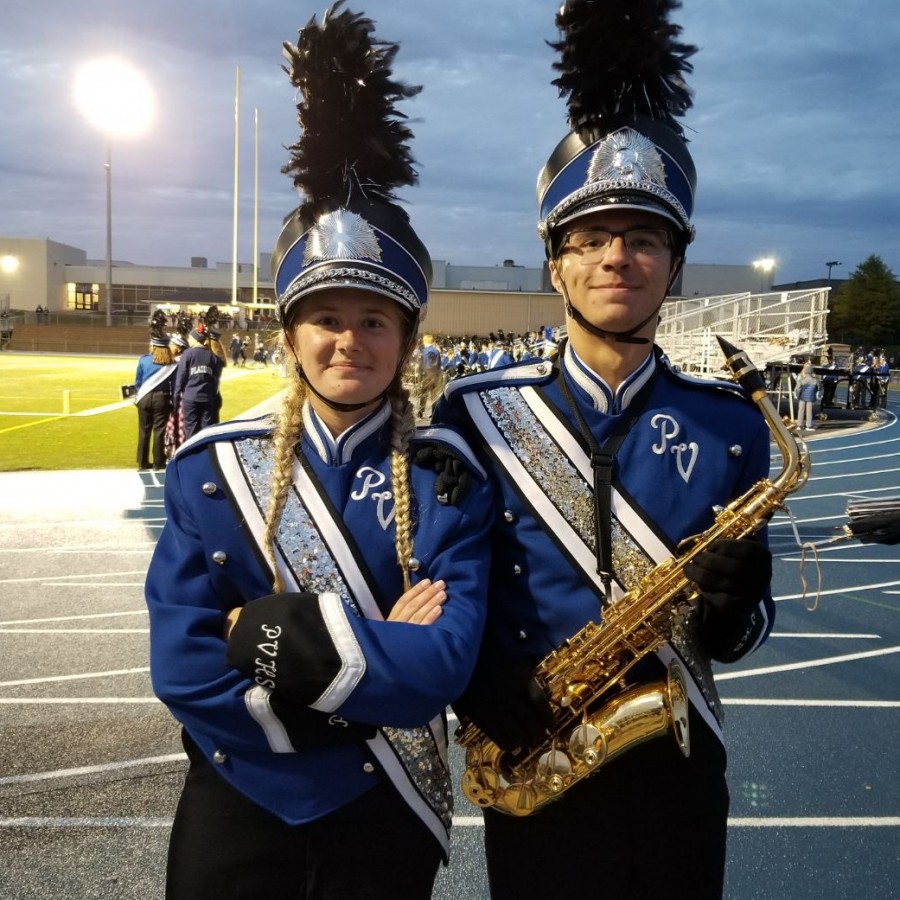 Kelly Prosser
Chapter 55:Gina Prosser
Gina Prosser is a senior at Pleasant Valley High School.  When she has time to spare she spends it with her friends doing activities such as bowling or watching movies.
When Prosser was 11, she knew she wanted to play an instrument. She was interested in the alto saxophone, but so many other kids were too. Prosser chose to pick up the trombone instead. She said, "It looked cool."
Flash forward seven years and Prosser plays the trombone for the Quad City Youth Symphony Orchestra. "This orchestra has both string and band instruments," she explained.
This year has been her first year being as a part of the orchestra and she really enjoys it. On Dec. 2, the Quad City Youth Symphony Orchestra has a Concerto Competition. This competition gives the members of the orchestra a chance to compete for one or two concerto prizes. The most talented young musicians in the Quad City area are able to show off their talents at this event. Since it is Prosser's first year, she doesn't qualify to compete, but she is supporting her friends that are eligible for the experience.
Prosser is also part of the school's marching band. She has been practicing with high school all four years. She's gotten very good at playing the trombone, she's 1st chair of Wind Symphony and lead trombone in Jazz Band One.
Drew Anderson, the band instructor, had only good things to say about Prosser. "Gina is a wonderful band student!  Since her 9th grade year she has been consistently improving as a musician and has developed into a very fine high school trombonist."
Anderson also said, "She has attended several honor bands over her 4 years and has received numerous division 1 ratings at our state solo and ensemble festival."
During the football season, Prosser would play on the field with the band during halftime. Their performances always grasp the attention of the crowd and many people look forward to watching the marching band. Now, football season has ended and basketball season is beginning.
Prosser will soon sit with her friends, tightly packed on the bleachers in the gym and play the trombone at the PV's basketball games. Since the trombone has been a big part of her life for a while now, she couldn't imagine going through high school not being part of the band.
She met her closest friends by being involved with the school's band. It has made her entire high school experience better since she is around people that enjoy the same thing she does. Playing the trombone and being committed to play for the Quad City Youth Symphony Orchestra is what makes Gina Prosser unique.