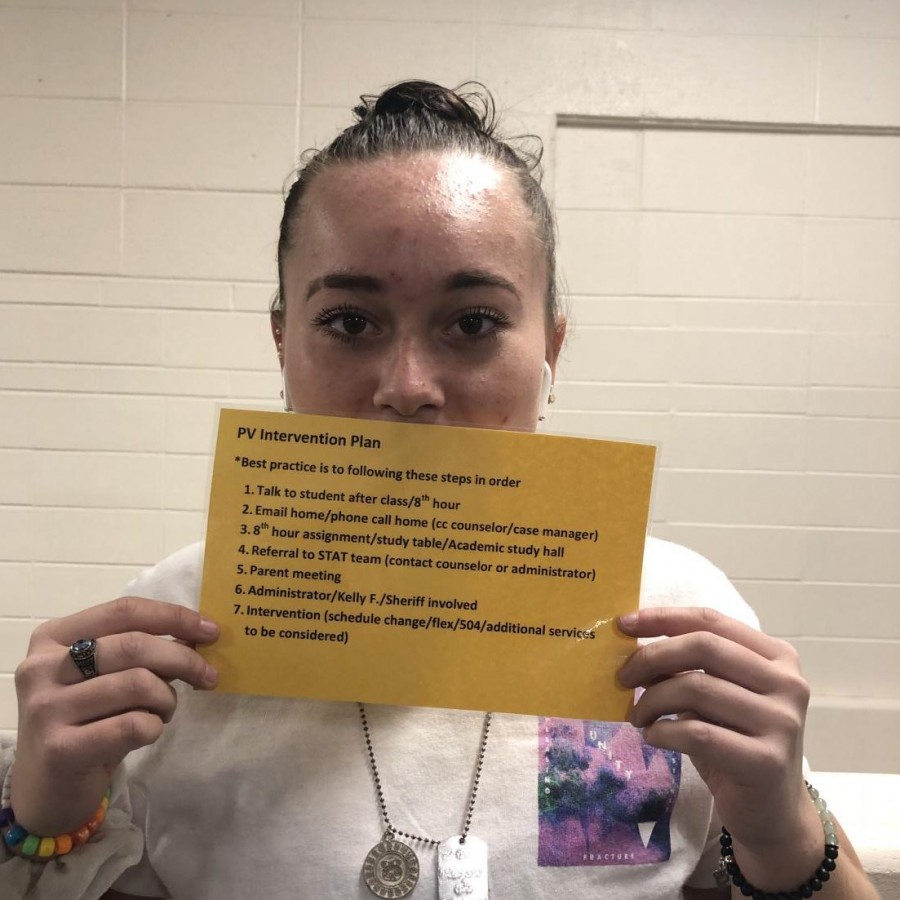 Putting safety first: PV administration reacts promptly against student conflict
November 11, 2019
Following Wednesday's student altercation, the strictly-enforced safety protocols put students in the midst of a hyperactive day.
Students are aware of the student altercation in the commons area during a Wednesday morning study hall. Although quickly after the incident administrators were able to regain control of the situation, students near the event had to react without much warning.
The students in the same study hall were shuffled into the cafeteria where they were held momentarily. Senior Peggy Klingler was in the commons area when the incident took place. "When they started yelling to get out it made it worse for the teachers trying to contain him because at least 30 students were getting in the way," she said.
The rest of the school proceeded to a "soft lock-down." An announcement was made to the classrooms stating that students were to remain in their classrooms until further notice, even after the bell would ring. Fortunately, this was not necessary due to the quick reaction time of administrators. 
From the second level of the building, senior Natalie Adams was restrained from looking through the window viewing the commons area. "I was told by a teacher that I couldn't stand by my locker because it had a view of the incident taking place on the level below me," she said.
An email was sent to the parents of every student stating what happened. In the email, the event was referred to as a "student altercation," and blame for the incident was placed upon social media. An all-staff meeting led by Principal Darren Erickson also took place later that afternoon, in which teachers discussed what happened and how to prevent it from happening again. 
"We have a lot of staff here that have been trained, but we need to get to everybody," said Erickson after teachers expressed concern for not being prepared for these situations.
A school resource officer was not present in the building on Wednesday. Deputy Jamey Fah was conducting a training program outside of school and his replacement was called to another location for an emergency situation. Five to eight minutes passed before the first officers arrived in the building.
The fate of the students involved has not been finalized, but students will have consequences following the situation. Erickson does not want to jump too quickly to come up with a solution. "My goal is that everyone involved can return to this school and feel safe," he said. "We want to work towards making Pleasant Valley the best school in the nation."