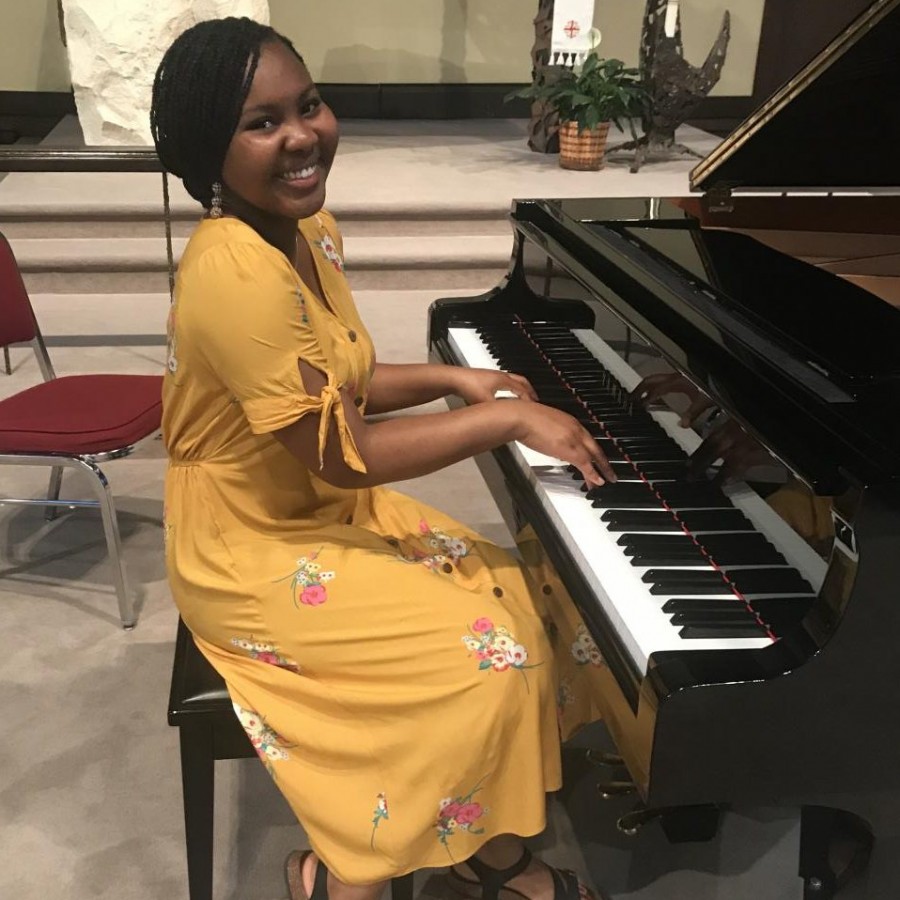 Amber Matthews
Chapter 71: Amber Matthews
Amber Matthews is a kind-hearted and unique junior at Pleasant Valley who has a passion for many things in life.
Matthews was born in Ceiba, Puerto Rico and raised in South Korea. She loves traveling and has traveled to a variety of places. Because her parents served in the Army, she has been to many countries. Out of all the places she has traveled to, her favorites are Le Mont Saint Michel, France and Seul, South Korea. She loves how Le Mont Saint Michel looks like a fairytale castle.
She also enjoys learning new languages and wants to be a polyglot, or know several languages, before she graduates college. She has been learning French for three years at school and plans to continue that. Along with French, she has been learning Spanish for a week and has been working on Polish for about three months. She is motivated to self teach and learn a variety of languages.
Besides languages, Matthews has many other hobbies she enjoys in her free time. She tried out baking six years ago and fell in love with it. Out of everything she bakes, cookies are her favorite. Matthews is also a musician. At two years old she learned how to play the piano and her love and commitment to music continues today. 
Although she is only a junior, she has dreams of attending Princeton University, in New Jersey, or Duke University, in North Carolina, to continue her academic career. She plans on becoming a cardiologist or an emergency medicine doctor, while also traveling the world to help those in need. 
While at school, she loves to do anything she can to brighten peoples' days, especially saying good morning to her friends and teachers every day. Her friends would describe her as sweet, loquacious and energetic. Overall, she is a very supportive individual.
As a hardworking individual, Matthews always puts her best in school and in her passions to achieve her goals and what she commits to.