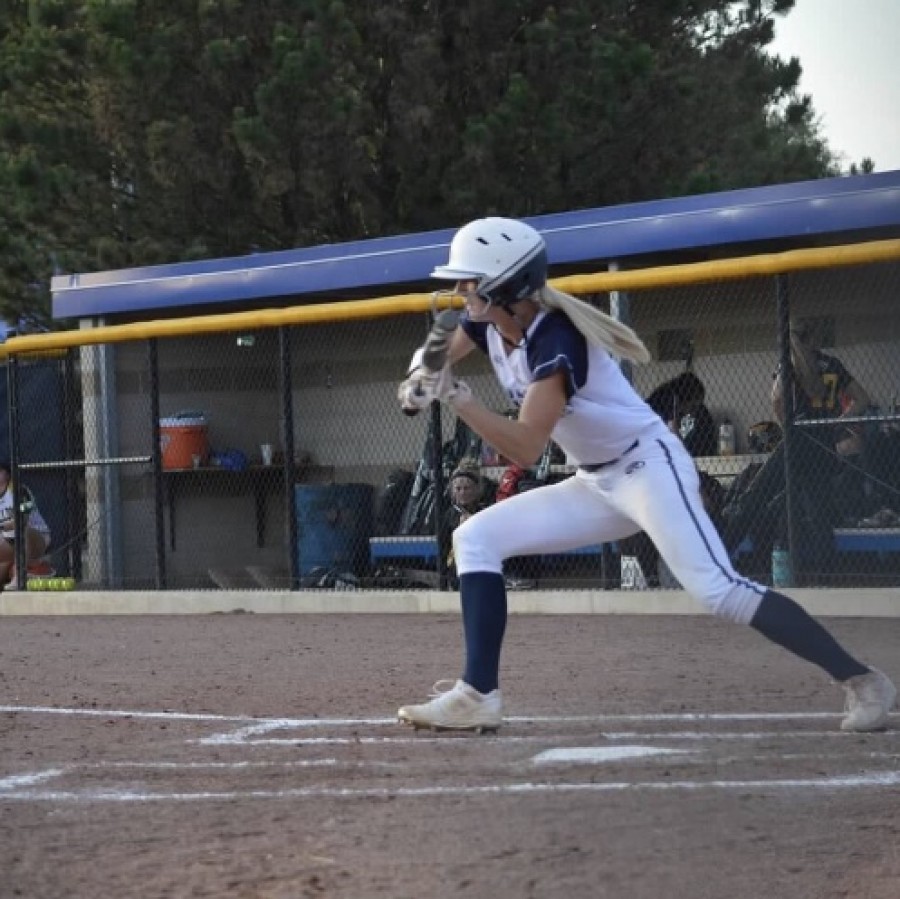 Emily Wood
Throughout her high school career, Emily Wood has been a force to be reckoned with. As a four-season varsity, multi-sport athlete in volleyball, softball, basketball and track and field, Emily Wood has left a major impact at Pleasant Valley and has gotten recognition for her talent elsewhere. 
Just last month, Iowa State University (ISU) recognized Wood's athletic ability and recruited her as part of the softball team. Wood announced her commitment to the team via Twitter on Sept. 26. 
Her softball career boasts an impressive record. She was listed as one of the top four run scorers and one of the top seven base stealers in the Iowa MAC conference last season. 
Summer before freshman year, Wood was the starting center field and helped Spartans take home their first state championship in 2017. She's been the team's center outfield for 3 seasons. Throughout the course of her career, Wood accumulated 21 triplets, 211 hits, 173 runs, 105 RBIs, 100 stolen bases and over 500 career kills. 
On October 5, Emily added another impressive achievement to her record when she won KWQC TV6's Spotlight Athlete of the Week.
Wood began her athletic career when she was in elementary school. "I started playing competitive softball when I was six. I think softball is where I have the most fun and it's my passion," Wood said. "I really loved the coaches [at ISU] and it's close to home." Thanks to the environment cultivated by other players and coaches, Wood has found a home within softball, despite her involvement in other sports.
In addition, Wood credited her coaches throughout the years with shaping her into the athlete she is today. "I have had such great coaches throughout my years. They taught me so much not only about the physical part of the game but also mentally being smart on the field," Wood explained. Each coach Wood has had during her career has taught her something new, both on and off the field. 
In addition to her athletic skill, Wood is an essential teammate. Her teammates remarked she is constantly pushing her teammates and motivating everyone to go the extra mile, whether it is at practice or in a game. "Emily is a very determined play and a great teammate," said Kaitlyn Drish, one of Emily's teammates. "Offensively she makes an impact because she gets the line up started. Defensively she is an amazing outfielder and is quick to make game changing plays.
Like many athletes, Wood's road to success was not linear. Last year, she faced a major setback with shoulder surgery which significantly impacted her ability to participate in any sport. "I was out for six months. I couldn't do anything, but I had really great doctors and physical therapists. They helped me get my strength and range back as soon as possible." Wood successfully recovered and was back on the field for the 2020 softball season and competed in the state tournament. 
Once she is at ISU, Wood is looking forward to studying kinesiology and playing with the Spelhaugs, her former teammates who graduated from PV a few years ago. 
With several state championships under her belt, Wood has undeniably had a successful high school career, and only time will tell of the achievements she will attain at ISU.