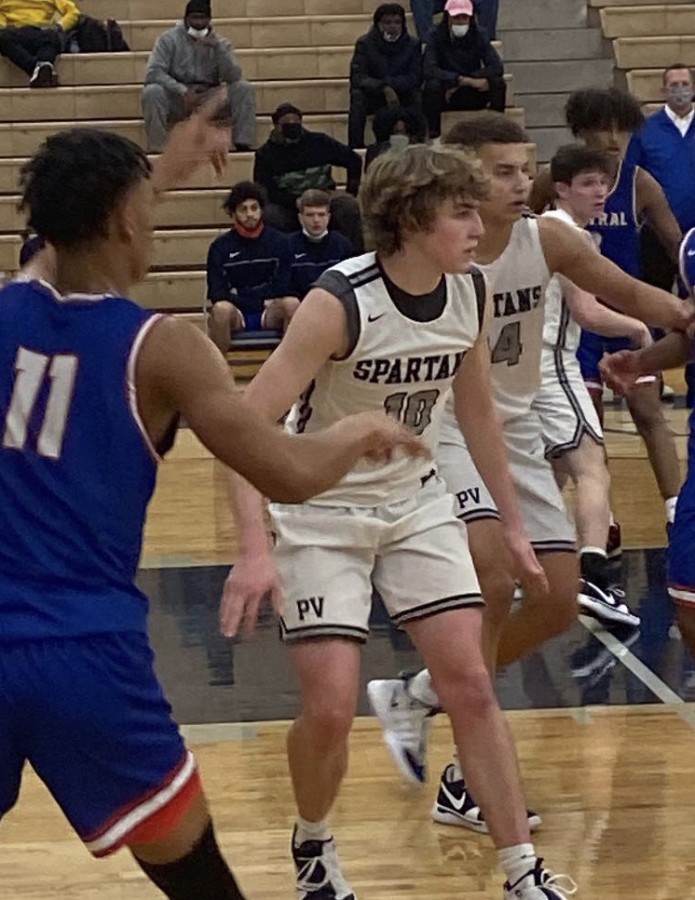 Joey Borbeck
The PV boys basketball team has been on fire this year. While it is a team game, a few players have definitely stepped up in the last few games to keep the team on top of the MAC.
Joey Borbeck, a senior on the squad had a career-high 19 points in the boys senior night match against Clinton. This 19 point performance was not only a personal best for Borbeck, but also the most points scored in a game by any player on the team this season.
Borbeck's performance was not one and done though. The week before Clinton, Borbeck would lead the team to victory over Davenport West scoring 17 points, and then three games later would add 12 points to the board in a win against the Bettendorf Bulldogs. Borbeck was selected to be the Hungry Hobo player of the game three consecutive times.
As the regular season came to a close last Thursday, the boys were crowned MAC Champs for the first time since the 2015-2016 season, awarded the one seed in their substate bracket, and were ranked seventh in the state as of Monday, Feb. 15,
Borbeck played a key role in much of this success. Through 20 games, Borbeck is second on the team for rebounds and assists, leads the team in steals, and is third on the team in points.
Borbeck isn't worried about getting his name in the paper, he would rather play to his strengths to put his team in the best position to win games. "My job is to do the dirty work. Get stops on defense, rebound, and steals. All of these help my teammates get open or extra shots" Borbeck explained.
Despite the individual success from Borbeck, he has stayed laser-focused on the team's goals and success rather than his own. "We had two goals at the beginning of the season. Win the MAC and go to state. We completed one of those and now are working to fulfill the second part" Borbeck said.
The Spartans play their first playoff game Friday, Feb. 26 in hopes to continue their winning streak this post season and make it to the state tournament.