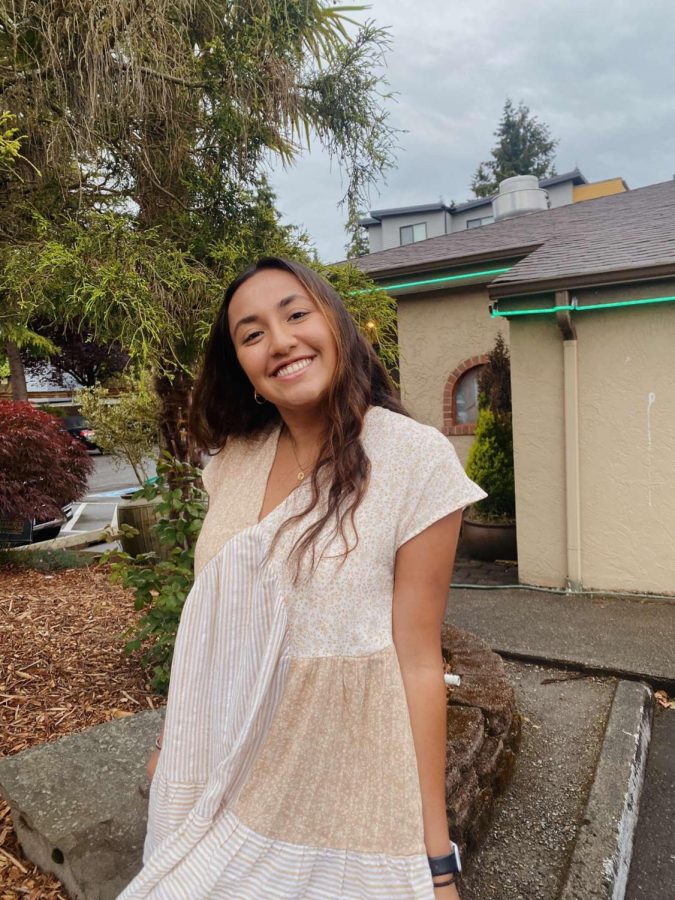 Preksha Kedilaya – Campus Captures
Major: Biomedical science
After graduating from Pleasant Valley High School amidst the COVID-19 pandemic, Preksha Kedilaya chose to pursue an undergraduate degree in biomedical science from the University of Iowa. She chose the school because of the opportunities it provides to medical students, the in-state tuition and the scholarships she was receiving from the university.
Kedilaya enjoys many aspects of The University of Iowa, including the university's diversity in socioeconomic backgrounds, cultures, and nationalities. She wants the number of activities, societies and clubs a person can join and the number of opportunities given to students in their major—especially medicine majors through research, volunteering and work.
Kedilaya believes that PVHS did not prepare her for university, as the academics differ from high school. Many classes are significantly more demanding and require more time out of the classroom than regular high school classes. "I could barely study for tests and do fine on the exam in high school, but in college, I have to plan out weeks in advance and make a study plan if I want to do well in university," she said.
Along with studying, Kedilaya found other things to pass her time. Her favorite part of university life has been being involved with clubs, as she has made many memorable connections and friendships. Preksha is the President of the Iowa Agni, a multicultural acapella group and the Vice President of operations of the South Asian Student Alliance, and the Vice president of Habitats for Humanities. "I recommend joining student organizations because it is essential to meet people and student organizations provide a way to meet different people," she shared. 
She has made new friendships and learned about many new cultures through these activities. She has also reconnected with her Indian culture. Through the South Asian Student Alliance, she started listening to and enjoying Bollywood music and cooking Indian food. 
After completing her degree in biomedical science, Preksha plans to go to school again to become a Physician's Assistant.