PV fights to end achievement gap
Hang on for a minute...we're trying to find some more stories you might like.
The achievement gap between those that are more affluent and those who are not as fortunate has always been a struggle. Pleasant Valley has been lucky enough to not have this problem as much as the families who do require financial assistance in order to provide opportunities for their children. Those families are almost always must be supported through the school for such educational endeavors.
However, this isn't the case for all schools in the Quad Cities. The difference can be seen in comparing Pleasant Valley and Davenport high schools. The graduation rate in Davenport is 83%, while the Pleasant Valley rate is much higher, coming in at 97%.
The reason for such a difference in the graduation rates of both schools is due to a number of different factors. One of those factors is the average income of those who attend the two schools. Bettendorf, the town in which Pleasant Valley is located, has a median income of $75,251, while the median in Davenport is $50,337. The income levels of both This difference in the amount of money the families in the two cities make shows part of why the graduation rates in Davenport are lower than at PV.
Many of the families in PV are fortunate enough to have enough money to fund what they need to assist them and allow them to take control of their educational future. However, Davenport has a different story. The families there are less fortunate and can't provide their kids with all the opportunities and support that they need in order to achieve as much as Pleasant Valley students. This is why PV has such a higher graduation rate: because students don't have access to resources due to their inability to cover the costs.
However, although the family incomes at PV play a role in the success of the students, there are students who are financially struggling at Pleasant Valley as well. The school provides many ways for students who need assistance with financial problems to have equal opportunity and succeed just as much as more wealthy students. The kids at PV are fully aware of these efforts by the school to equalize the opportunity between higher and lower income families. As Emma Nelson, sophomore, stated, "I feel that we do a good job of not making less fortunate students feel bad about their situations."
Another aspect of supporting and providing equal opportunities to financially struggling students is supporting their extracurriculars. PV covers the cost of such sports and other activities for those who wish to participate but can't pay for it on their own. Vashista Chintalapalli, a senior, commented, "The majority of costs for sports is covered for students less financially stable. Nearly all clubs are free to join and the large portion of expenses for classes are covered by the district."
Students understand that everyone has their own story and that judging someone by their socio-economic status is unfair and doesn't accurately assess their character or skills. Students at PV know that every one of their peers and classmates deserves to be looked at and appreciated based on their ability and their personality, as their financial status doesn't have an impact on what kind of person they are. As more and more opportunities to succeed are provided to financially struggling students, the achievement gap between higher and lower income students will go down.
About the Contributor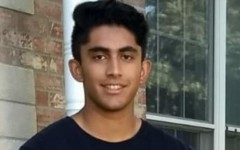 Joel Kachappilly, Staff Contributor
My name is Joel Kachappilly, I'm a Staff Contributor for the Spartan Shield Online, and I am a senior at PV. I am the oldest of two in my family. I love...