Friday, April 20

Boys' Soccer

PV 4 - Clinton 0

Thursday, April 19

Girls' Soccer

PV 2 - Burlington 0

Tuesday, April 17

Boys' Soccer

PV 2 - Davenport Central 3

Tuesday, April 17

Girls' Soccer

PV 7 - Clinton 0

Thursday, April 12

Girls' Soccer

PV 3 - Davenport Central 0

Tuesday, April 10

Girls' Soccer

PV 1 - Davenport North 0

Saturday, April 7

Girls' Soccer

PV 1 - Downers Grove South 0

Friday, April 6

Girls' Soccer

PV 1 - Springfield Catholic 0

Thursday, April 5

Boys' Soccer

PV 7 - Davenport West 0

Tuesday, April 3

Varsity Soccer

PV 2 - Iowa City High 0
Couple scams thousands of dollars out of people from fake GoFundMe
May 16, 2018
A New York couple was recently arrested after police investigated them for four months. This couple sc...
Michelle Wolfe condemns White House
May 15, 2018
Michelle Wolfe's performance during the White House Correspondents' Dinner made waves as her monologue...
Traveling for health and happiness
May 14, 2018
Living in a small Iowa town offers a host of benefits, chief among them the close-knit communities and...
Kelsie Foltz shows you how to make zucchini crisps, gummy bear pops and banana pops! Enjoy these sweet, healthy treats during summer!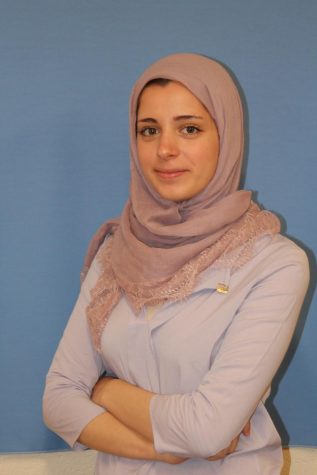 Sarah Kayali
Photo Manager
My name is Sarah Kayali. I am a senior at Pleasant Valley High School. I'm really looking forward to being the Photo Manager for the Spartan Shield Online. After High School I plan to attend either Augusta...