Tuesday, March 3

Boys' Basketball

PV 36 - Iowa City West 55

Friday, February 28

Boys' Basketball

PV 59 - Davenport Central 47

Monday, February 24

Boys' Basketball

PV 47 - Davenport West 32

Saturday, February 22

Girls' Basketball

PV 28 - Cedar Rapids Prairie 54

Wednesday, February 19

Girls' Basketball

PV 38 - Muscatine 34

Tuesday, February 18

Boys' Basketball

PV 42 - Muscatine 28

Friday, February 14

Boys' Basketball

PV 46 - Bettendorf 41

Friday, February 14

Girls' Basketball

PV 42 - Bettendorf 49

Tuesday, February 11

Boys' Basketball

PV 29 - Clinton 33

Tuesday, February 11

Girls' Basketball

PV 52 - Clinton 21

Monday, February 10

Boys' Basketball

PV 41 - East Dubuque 33

Friday, February 7

Boys' Basketball

PV 39 - Davenport Central 43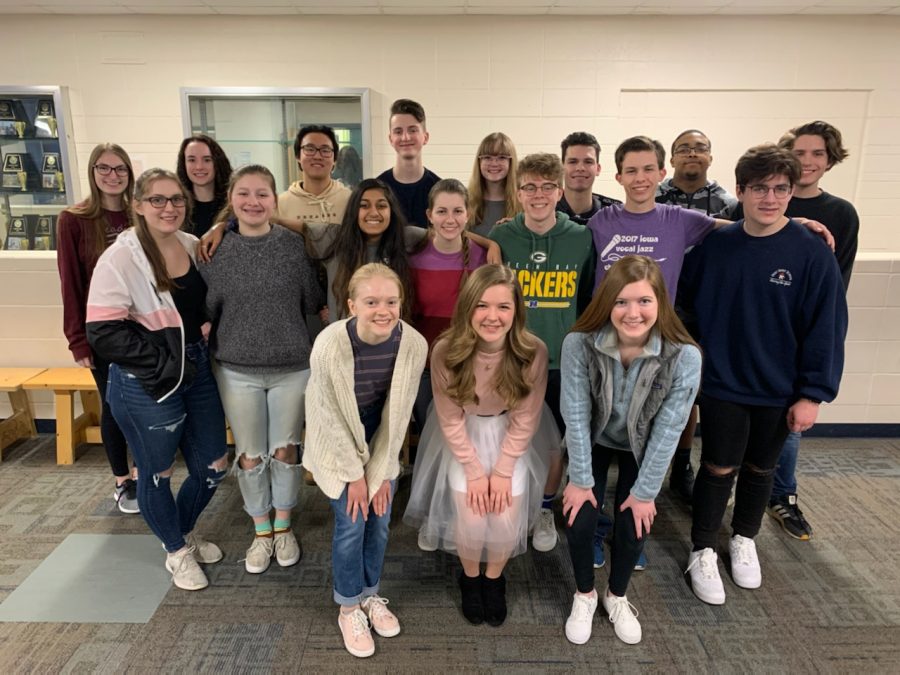 Anton Dahm, Copy Editor
The American Choral Directors Association (ACDA) has selected 21 Pleasant Valley choir students to attend the association's regional conference in Milwaukee on March 4 through March 7. The students work...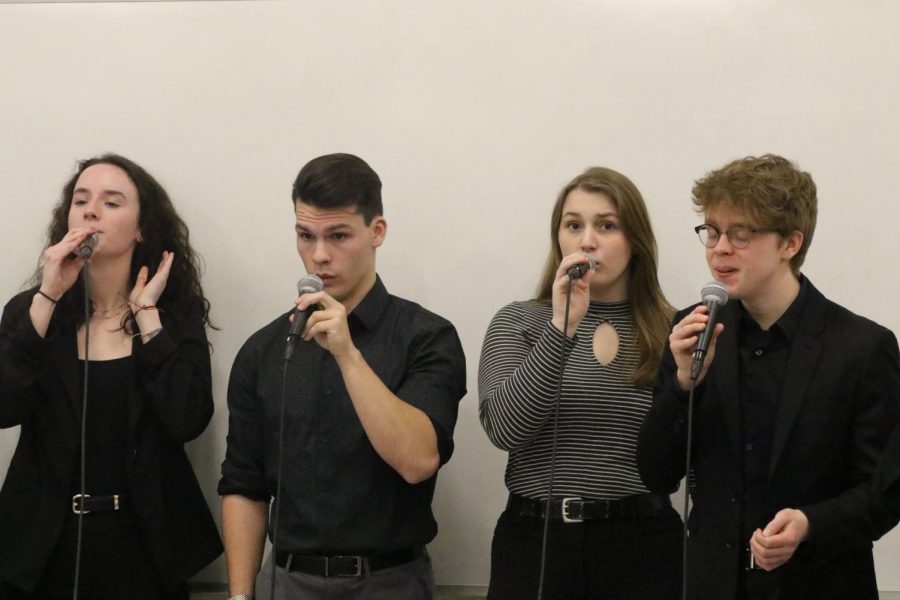 TJ Brown, Copy Editor
The PV Leading Tones are one of the most talented musical groups at Pleasant Valley. After an incredible year, they are heading back home to Des Moines. The 16-person jazz group's video submission...