Palmer Chiropractic College to provide free care to local veterans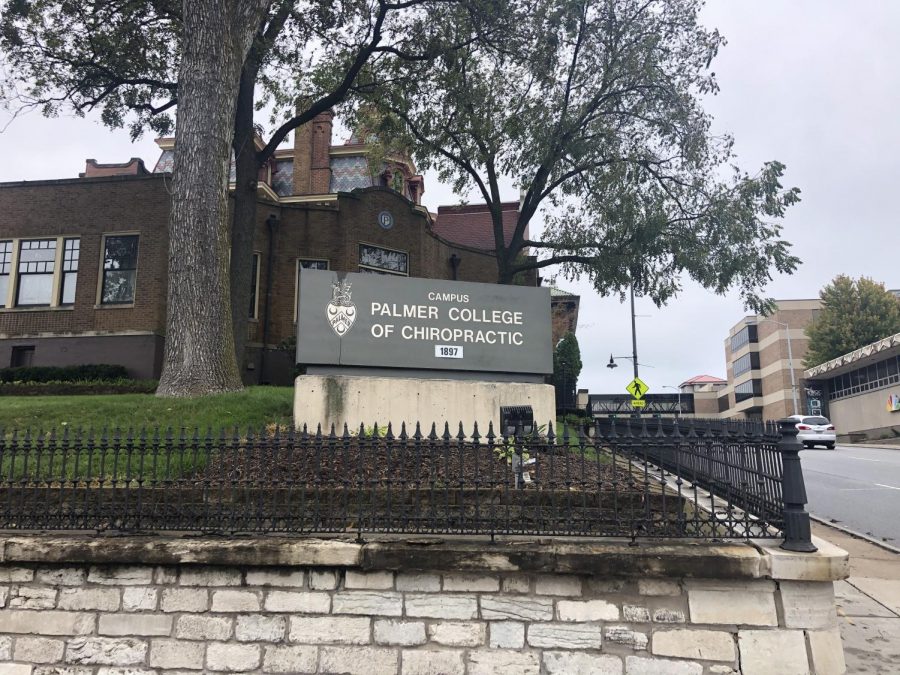 Palmer College of Chiropractic was awarded a grant which will allow for free chiropractic care to military members. 
The grant is just a portion of a more than an $80 million federal fund that is assigned to a large sum of clinical trials. The trials are drug-free pain management studies focused on active-duty members and veterans. 
The study, known as VERDICT is primarily focusing on lower back pain. The study is a two-year project, and if goals are met, the trial will continue for four more years. The hope is that the findings of the study can improve the quality of life in veterans and reduce the current opioid crisis.  
Chancellor Dennis Marchiori recognizes the significance of the grant. "Palmer is thrilled to receive this important grant to study chiropractic care in the military," said Marchiori. This is the largest grant that the National Institutes of Health has awarded a chiropractic institution.
The study is being carried out with numerous big-name medical institutions. Yale Center for Medical Informatics, Duke University, The Dartmouth Institute for Health Policy and Clinical Practice, and the University of Iowa are partaking in the trial. 
Dean of research at Palmer, Cynthia Long, Ph.D. values the idea of teamwork being shown in this trial. "Collaborations are important in research because you bring the expertise and experience of more scientists together to execute work and problem solve," said Long. She believes that having the other institutions work together on the clinical trial will make for a much stronger team.
The trial will aid the military members at four different Veterans Affairs clinic sites and will enroll in both men and women. "It should be a fairly diverse mix as we're recruiting in California, Minnesota, Connecticut, and Iowa," said Long. The study will help a large number of veteran patients over a period of two years. "We will enroll 766 veteran patients with chronic low back pain across the four VA clinic sites," she explained.
Marchiori believes that when an organization benefits, the community does as well. "Palmer's research success specifically contributes to the regional economy through additional faculty, staff hires and general organizational growth," said Marchiori. 
The project will pave the way for future studies and trials. "The current grant will undoubtedly lead to important findings and new avenues of research for Palmers' investigators," said Marchiori. He added, "Research at this level never exists in isolation." Palmer has been given a large task with the trial but is seemingly eager to get to work on providing relief for veterans. 
About the Contributor
Ava Sorgenfrey, Sports Editor
Ava Sorgenfrey is a senior at PVHS and the current Sports Editor for the Online Spartan Shield. Not only a proud member of Spartan Nation, she is also...