Double-tapping to determine self worth: Spartans weigh in on Instagram's removal of prominent platform feature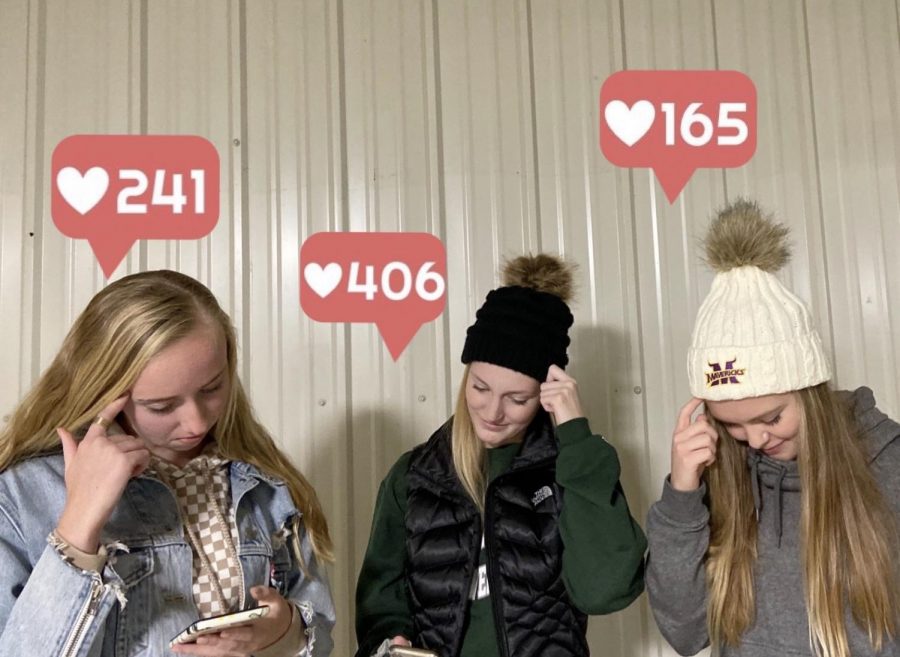 It's no secret that the rise of numerous social media platforms has led to an increase of anxiety, depression and other mental illnesses, especially amongst teens. In an effort to change the bleakness of this reality, one social media platform is taking action.
On Nov. 11, Instagram began plans to remove the number of likes on posts and even tested out the idea of a few randomly chosen viewers in the US. Their goal is to improve mental health, but many are wondering how big of an effect this will have on teens. 
Instagram revealed their plan is to hide the number of likes on a post, but the users that double tap will still be shown. CEO Adam Mossieri wants what is best for his company, but he acknowledges the health of users is just as important. "Creating a less pressurized environment where people feel comfortable expressing themselves" is the main goal he hopes to attain from this action.
Senior Claire Fields, an avid Instagram user, notes how using the app in adequate amounts is fun, but it can become draining when too much time is spent looking at others' lives. "It all depends on your mindset. Instagram can be a fun tool, but it's also easy to get caught up in comparing your life to others." This thin line between mindsets, observed by Fields, is very dependent on likes and competition for who gets the most.
Teens also have found that the way they view Instagram has changed significantly as they grow older. Fields reflects on how she used to care a lot more about likes in junior high, but now focuses more on posting what she likes, regardless of others' opinions.
Junior Maddie Hamborg also agrees that the way she interacts on the app has drastically changed through the years. "I used to be on Instagram a lot more when I was younger, but now seeing people bragging or flaunting their lives isn't interesting to scroll through."
The main takeaway from these comments is that as teens mature, their views on social media importance does as well. Not as much a problem with older teens, young adolescents are very conscious of their likes and online popularity.
Hamborg and Fields give insight to how beneficial the removing of likes would be to high schooler's health, but even more essential to those in junior high. "People would probably be angry at first, but it will be good for everyone in the long run. The significance of double-tapping for self-acceptance would eventually go away," said Hamborg.
To make one's experience with social media as positive as possible, it is important to be mindful of the accounts one follows. "Instagram can be great if you follow the right people. Seeing negative posts or ones that make you feel bad about yourself is a waste of time," said Hamborg. 
Many teens agree that this feature would be beneficial in improving the mental health of teenagers in the long run, but it won't solve all the problems. 
Whether one gets a million likes or twenty, the future of Instagram is looking different for all users. A step in the right direction towards advocating for mental health, especially among teens, removing the number of likes will not relinquish the competitive nature of social media altogether.
In the age of mental illness, teens hope that more can be done by these companies to resolve the problems they started.
About the Contributors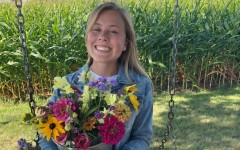 Maya Johnson, Feature Editor
Senior Maya Johnson is the Spartan Shield's Feature Editor this year. Maya is involved in numerous extra curricular activities, including cross country...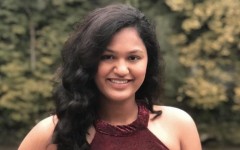 Susan Anil, Business Manager
I will be serving as a Business Manager for the Spartan Shield this semester. I have a passion for collaborating with people at our school and in our community...