Wearing the crown of inclusion
International pageants become a platform for equality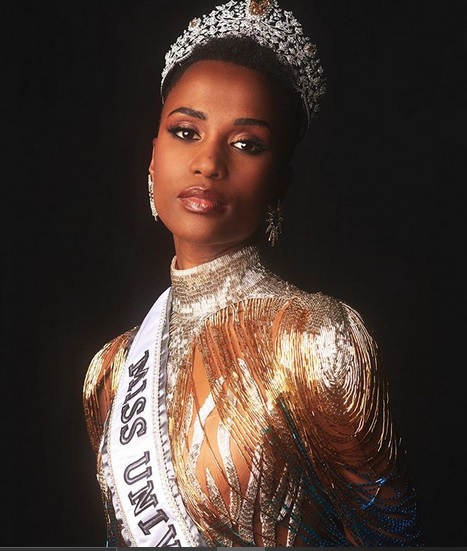 There is no denying the pageant system has gotten a bad rap in the past decade. While many would say that some of this criticism is unfair, the organizations have made changes to help keep up with the times.
From eliminating the swimsuit competition at the Miss America pageant, to creating a more inclusive environment for those who are transgender and from all racial minorities. These organizations have become ones that focus on service and confidence.
A recently awarded crown has added to those positive changes. For the first time ever, four black women now hold the title of Miss America, Miss USA, Miss Teen USA and now Miss Universe.
History was made Dec. 8 with the crowning of South African model and public relations professional, Zozibini Tunzi, as the new Miss Universe 2019.
"Tonight a door was opened and I could not be more grateful to have been the one to have walked through it," Tunzi wrote on Instagram after her win. "May every little girl who witnessed this moment forever believe in the power of her dreams and may they see their faces reflected in mine."
She joins the coveted group of women who won their titles in 2019: Miss USA Chelsie Cryst, Miss America Nia Franklin, Miss Teen USA Kaliegh Garris, and Miss America's Outstanding Teen Payton May. 
"I grew up in a world where a woman who looks like me — with my kind of skin and my kind of hair — was never considered to be beautiful," Tunzi said in her last response on stage during the competition. "I think it is time that that stops today. I want children to look at me and see my face and I want them to see their faces reflected in mine."
The Miss Universe competition has greatly broadened their inclusiveness and representation of all groups of people in the past few years. This year, the competition also had their first openly gay contestant, Swe Zin Htet from Myanmar. And in 2018 Miss Spain, Angela Ponce, was the first transgender woman to walk on the Miss Universe stage. 
"None of us are obligated to be here. And for me, it's a platform to share my voice," Ponce told Today Style. "To me, feminism is freedom to do what you want, when you want to. We cannot put brakes on the freedom of women, on one platform or another."
These four women were not the first black woman to win any of their respective titles. But the fact that they are all wearing their crowns at the same time is a much-discussed topic and as many are stating, an important moment in history.
"It is important to little brown and black girls to see three strong figures, three strong women, African American women that are doing so much great work," Franklin told the New York Times back in May. "People will argue that race doesn't matter. But race does matter in America, because of the history, because of slavery."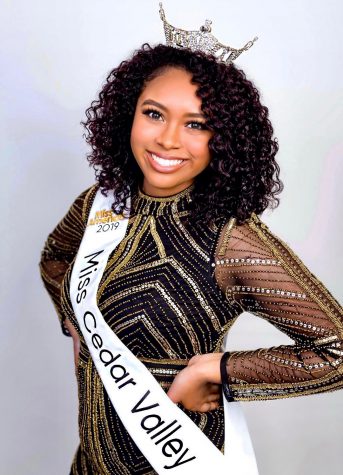 Former PV student Mariah Martinez held the local title of Miss Cedar Valley and competed in the Miss Iowa Scholarship Program in June of 2019. As a minority of African American and Hispanic descent, this was her first attempt at the pageant scene as she was also the youngest candidate competing for the job. Martinez did not let that discourage her as she made finals and placed in the top ten. 
"This has given me a profound joy and push to continue to create change and normalize the natural hair movement that is happening across the stage," said Martinez. "Pageants are more relevant than ever, and these amazing women are continuing to prove how much they elevate and help women."
Seeing these recent stigma based barriers broken down has many hoping that these events will give a sense of ambition to many young girls out there that dream to be just like them. The crowns and sashes they wear symbolize glitz and glamour. But for those who have broken barriers for the right to wear them, they stand for so much more: Confidence, service, and now equality.