Communities unite: Rival teams come together to support accident victim
After a dangerous accident involving a player from one of Pleasant Valley's opposing teams, the Pleasant Valley and Davenport North communities came together to do something special for the victim, who fortunately is recovering from his injuries. 
Jamal Litt, a North High School varsity basketball player, was involved in a car crash that resulted in him being in critical condition. Litt was flown to Iowa City on Jan. 22 and released on Jan. 26. 
On Jan. 28, the North community sold blue and yellow shirts in honor of Litt. The student section planned on wearing them at the basketball game against Pleasant Valley later that week. In support, the Pleasant Valley student section reached out to Davenport North and their student section to organize a theme to raise funds for Litt during the boys basketball game at Davenport Northl on Thursday. 
After communication between the rival schools, Pleasant Valley decided to do a blue-out theme, which is one of Litt's favorite colors as well as North's school colors. Caitlin Simon is a student section member who took part in organizing the student section theme. "Even though we are rival teams, it's always nice to get together and support someone who needs it," she said.  In response to the community support, Litt commented that it would be cool if both student sections were matching. 
Although Litt is still in recovery, he attended the game, cheering on his team. There was a good turnout from student sections on each side; these students came together not only to cheer on their high school basketball teams, but also to unite as one community for someone in need. At the game, fundraising activities were held, including raffle tickets; proceeds went to the Litt family. 
Abigail Arango is a North High School senior who attended the game. "When Caitlin [Simon] first came to me asking about the basketball game, I thought it was so cool that PV was wanting to join together and do something for one of our players," said Arango. "Wildcat Nation is one big family who loves to support the community. Thursday night, it was incredible to see everyone come out to the den in support of Jamal and his family," she added. 
Sports rivalries set aside, showing love, support and unity from different communities is heartwarming and essential during times of accident and tragedy. 
About the Writer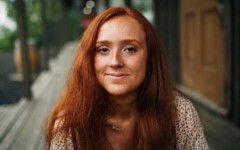 Avery Welvaert, Copy Editor
Avery is described as energetic, fun, and caring especially when she's spending her free time outside of school to be with her family and friends. She...