More parking lot issues causes an increased amount of anger among students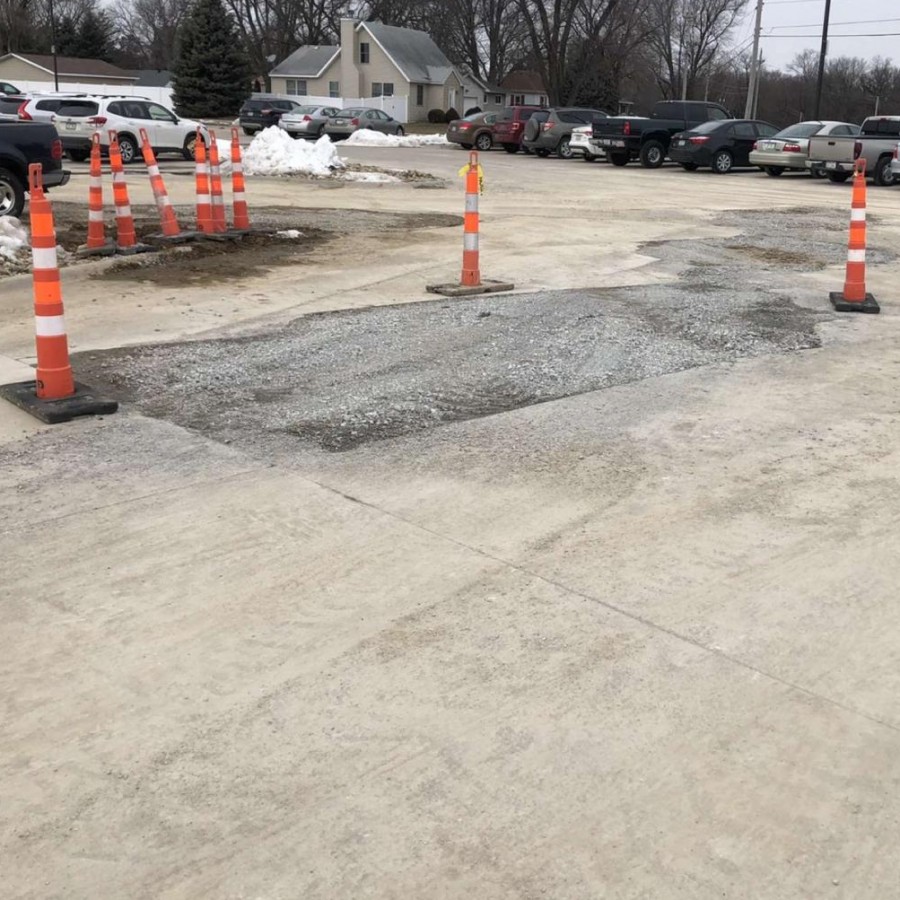 On Feb. 13, in the back of D lot, a pipeline burst. The bust was suspected to be due to the weather, leaving many frustrated students with their parking situation. 
Along with the pipeline burst, there had been a lot of prior parking lot issues, including students parking in wrong spots, parking violations and the desire for a senior only parking lot. With all the recent frustration the pipeline malfunction was the cherry on the top for some students.
Fixing the pipeline took nearly a week but finally finished on Tuesday Feb. 18. The pipeline was repaired to the extent it could currently be done.
Junior Kellen Hornbuckle is among the group of students who have been affected by the pipeline bust. "I don't have a first period on Mondays and Wednesdays so on those days last week when I tried to find parking in D lot it was completely full because of the pipeline bust so I had to park in the baseball lot which was also almost full," Hornbuckle said. "And because I couldn't find a spot I was late to my first period," Hornbuckle adds. 
Because of the lack of parking, students have become creative with their parking. Along with creating abnormal spots, some students have parked in the teachers parking lot in order to get to school on time.  
Knowing the parking would be a problem, faculty did as much as they could in order to help. "The parking spots were among the top of our priorities knowing there would be a limit on parking. Knowing this we allowed parking to be more flexible and didn't ticket any students for parking in spots that aren't for them. We also sent out an email to teachers telling them students may be late because of a lack of parking," Associate Principal Adam Pagett said. 
Contrary to what some believe, the faculty and administration are doing everything they can do in order to fix the issue, "we have a maintenance department for the school district that we contact for issues like this, they worked through the weekend to fix underneath the pipeline and finished up by placing gravel on top of the pipeline," Pagget says.
There are still some final touches which could be done to have the parking lot back to normal but due to winter can't be carried out. As of now PVHS has done as much as they can to repair the pipeline.
About the Contributor
Jack Young, Photo Manager
Jack Young is a senior at Pleasant Valley High School and a member of the Spartan Shield Online. In school, Jack likes to learn about science. Outside...