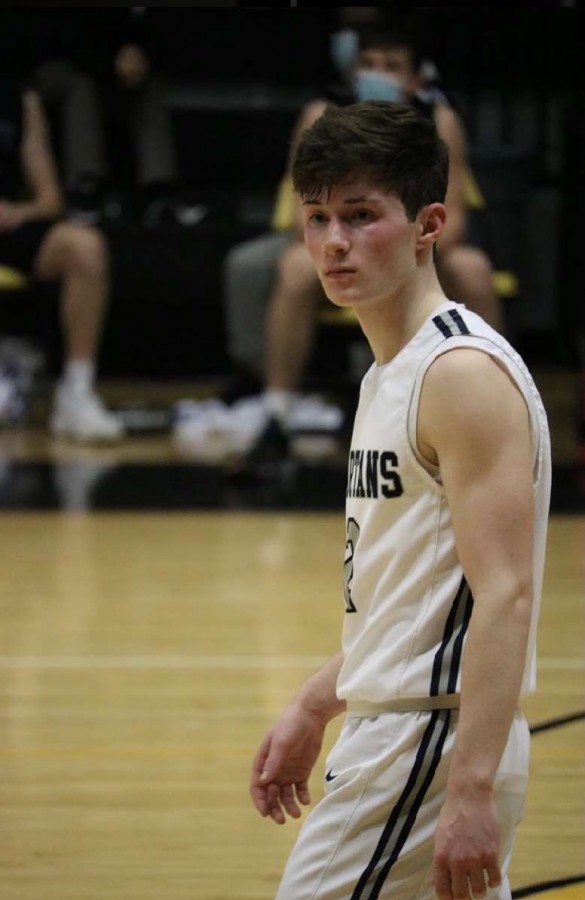 Ryan Dolphin
For the last three years, junior guard Ryan Dolphin has played a big part in the success of the PV boys basketball team, yet each year his presence becomes more and more prominent.
In the Spartans 57-46 win over Iowa City Liberty on Tuesday, March 2, Dolphin carried the team on his back to a win that granted them the program's first trip to state in five years. Dolphin had a high school career-high 26 points to lead all scorers in the Substate Final dog fight.
Dolphin lit up the scoreboard from all over the floor, going six for 11 from the field including four for seven from three point land, and putting in 10 of his 12 attempted free throws for the night. Dolphin also added three assists, two rebounds and two deflections to the stat book.
While being a force to be reckoned with on the offensive end, Dolphin has been getting it done on the defensive end for the seventh ranked Spartans as well. He has scooped up 26 steals on the year, and despite his small stature, he has managed to rack up four blocks as well.
The 5-foot-8 guard has wiggled and weaved through opposing defenses enough to be the Spartans second leading scorer averaging 10.9 points per game as well as leading the squad with 3.3 assists per game.
With Dolphin being pulled up to varsity as a freshman a few years back, he has been able to build a lot of character within himself that resonates with the rest of the  team. "My role on this team is to lead by both example and with my voice. It's my job to bring competitiveness and energy every time out on the court," Dolphin said.
As the Spartans plan to tip off against a powerhouse Waukee team next Wednesday, March 10, Dolphin trusts his team will go out and fight til the buzzer sounds. "We have to believe in ourselves because no one else does. We know our strengths and we recognize their weaknesses, now we just have to go out and play to the best of our abilities" Dolphin stated.
Dolphin has had a phenomenal season and is looking to extend this season one game at a time with an upset against the second ranked Waukee Warriors.