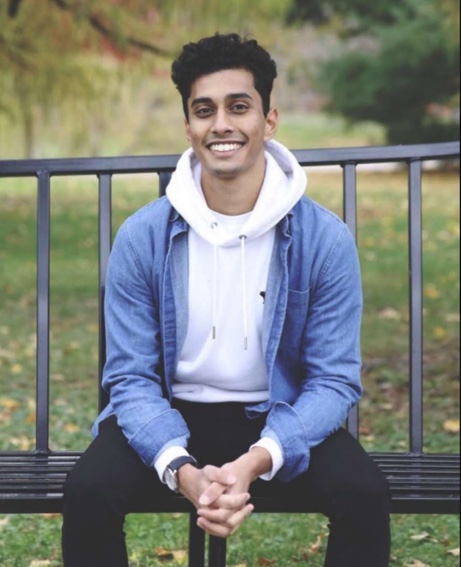 Vinay Joshi – Campus Captures
Located in the heart of Houston, Texas, Rice University is known for its exceptional academics, research facilities, opportunities and traditions through its residential colleges. 
Rice is divided into 11 residential houses, which serve as mini families for students as they live, learn and collaborate in many events during their four years. Each residential house holds approximately 400 students. Each residential hall has its spirit, and they compete with each other through intramural sports, different themed parties and traditions like the beer run and jacks, which are pranks between the houses. 
PVHS alumni Vinay Joshi attends Rice University and enjoys the residential houses. "The welcoming culture and the bonds and connections made through residential houses is one of the best things about Rice. The more a person participates within their house, the better their Rice experience will be," he said. Joshi has made many connections and friends through his residential house, which has made his college experience more enjoyable. 
Rice is well known for its sports management program, and four professional sports teams in the Houston area actively recruit students from Rice. Their music program is also ranked as one of the best in the country with its music conservatories. These programs provide ample opportunities for students to develop their skills, earn internships and gain work experience while studying during their undergraduate years. 
Students studying pre-med have tremendous research opportunities as Rice is located near some of the largest medical centers in the world: The Houston Medical Center and The University of Texas MD Anderson Cancer Center. Many pre-med students work at these hospitals and facilities or involve themselves in research. Rice's location near such research facilities is an exceptional program that many other universities don't have access to. 
Outside of academics, many Rice students are active in their community through various activities and clubs. One of the biggest clubs is the Rice Eclipse, involving students building rockets for competition. This program is very competitive and is inspired by NASA's headquarters in Houston. Additionally, Rice has robust finance and a capella groups. 
In addition to unique clubs like the Rice Eclipse, students are involved within their residential houses as each house has its own president system and designated roles. Many students are a part of the cabinet, which coordinates events and social activities. 
Rice has some of the best student financial aid programs in the world, with students whose household income is less than $75,000 receiving free room and board and tuition. Families with household incomes less than $140,000 receive 100% aid on tuition.