Sam Bankman-Fried loses crypto company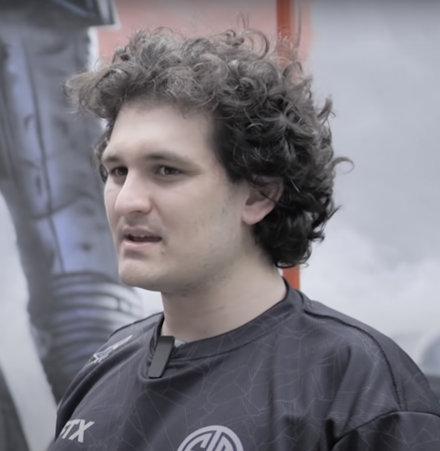 Cryptocurrency began in 2009 with the release of Bitcoin. The digital currency has taken off with multiple other companies forming their own kind. The users can obtain cryptocurrency by "mining," a process that involves  computers solving complex mathematical problems to obtain coins for users. People can also trade the crypto among each other. With the recent surge in popularity of this new form of money has come a few drawbacks; most recently, the fall of one of the largest crypto companies in the world.
PVHS economics teacher Philip George believes that the system could work in today's society, with the exception of one flaw. "It [Cryptocurrency] definitely appears to be struggling with one of the main functions of money which is acceptability as a medium of exchange." Until this issue of different currencies having different values is solved, cryptocurrency will still be very risky.
This currency, as George noted, is "highly speculative" because it is all done online; it is not tied to anything, making it  extremely hard to determine its value. This has resulted in multiple crashes of different companies over the years. Most recent is FTX, one of the top cryptocurrency exchange companies in the world,formally owned by Sam Bankman-Fried.
In November 2022, FTX filed for bankruptcy, leading to Bankman-Fried losing a large sum of money. This isn't the worst of it for Bankman-Fried, as it was revealed that the company had to go bankrupt because he was using users' money for his own use in the company.  After a series of lawsuits and being found guilty, Bankman-Fried was released with a $250 million bail along with many other restraints on his everyday life.
Junior Troy Tompson is an avid  follower of the crypto world and was very surprised when the news of Bankman-Fried first broke. "The fact that FTX was on every top 5 crypto list is concerning because it misguided people learning about crypto and makes it easier for people not to believe in crypto," he stated. At about 3 years old, FTX was a very young company but had risen to a highly reputable company. After its fall, the company has taken a new form: doubt for the crypto world. 
As crypto continues to grow across the world, it's hard to know what is the best option and if it's the right thing to do. With companies like FTX going bankrupt, leaving millions of users out of money, being a smart online user with crypto is important. Tompson recommends that new users start with a lower amount of money and learn the basics and as they grow and learn they can use more money. "The important thing is that people trust their company," Tompson concluded.