Logan Paul's Suicide Forest Video Puts the Mentally Ill at Risk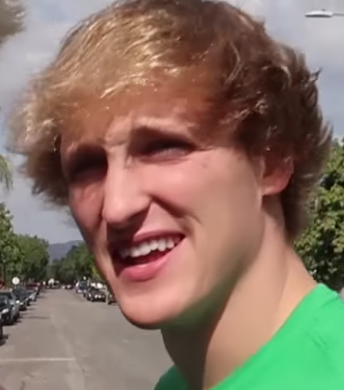 Hang on for a minute...we're trying to find some more stories you might like.
To start off the New Year, famous youtuber Logan Paul released a vlog of his travels in Japan. While uploading daily isn't unusual for him, this video went beyond the typical annoying pranks or music videos beloved by his primarily pre-teen audience. The video titled "We found a dead boy in the Japanese Suicide Forest…" showed graphic content, including an actual suicide victim who had died that morning. Paul only blurred the face of the man, leaving the rest of the horrific sight on display. Controversy is found in every second of the video; not only is Paul's footage of a dead body highly disrespectful, he is then seen making jokes about the deceased and laughing. This callous video has sparked outrage from every corner of the internet, resulting in Paul eventually deleting the video and issuing several apologies.   
The Japanese suicide forest, better know as Aokigahara, is located at the bottom of Mt. Fuji. The 30 square kilometer area is densely packed with trees and crevasses, making it nearly dark at almost every hour. Why the forest is such a common place for people to commit suicide is debated, but with almost 100 people each year attempting suicide there, even the Japanese government realizes the magnitude of the problem.
In order to make the video within Youtube's guidelines, which only allow cadavers to be seen if there is an educational or documentary reason, Paul attempted to make the video about suicide awareness. He included a brief text warning stating the the following was graphic, followed by a video warning from Paul hours later. These efforts to warn are left dead on arrival because the thumbnail of the video was already showing the victim hanging, along with a photo of a shocked Paul.
Many people agree this video is a terrible suicide awareness "campaign"—while Paul shortly talked about how suicide isn't the answer and included several suicide hotline numbers, watching the video would actually cause more damage to a seriously suicidal person. A study published in J Am Acad Child Adolesc Psychiatry notes that "Those exposed to suicide are put at a much higher risk to commit it themselves."
Paul's horrendous video is not only offensive, but could cause serious harm to his young audience who may be experiencing a turbulent time in their own lives. The fact that he framed this video as awareness is sickening and should never been seen as such. Even Paul knows now that his video was harmful to the mentally ill, as he mentioned the mentally ill specifically in his apology video.