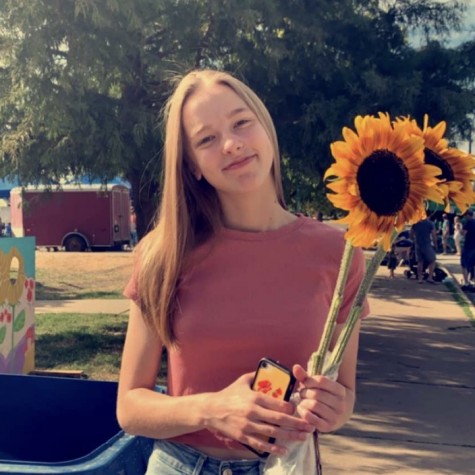 Alyce Brown is the Arts and Entertainment section editor for the Spartan Shield Online. She's  thrilled to be able to share news from the PV community and the world. In school, she enjoys French and English classes and hopes to attend Northwestern University to major in video journalism. Last year, she began an internship with Fresh Films to gain journalism and film industry experience. She worked first hand in the  production of a documentary entitled
I Am Able.
From this experience, she learned about angles and lighting in film.
Additionally, in her free time, she loves hanging out with friends and ice skating. She has been skating for over six years and is still learning new skills, which is motivating her to continue.  In her family, she has two younger siblings, Sam and Celia. Additionally, she has a cat and dog, named Max and Dutch. By reporting for the Spartan Shield Online, she hopes to be more involved with activities at school and have the opportunity to write about things she's interested in.
Alyce Brown, Arts and Entertainment Editor
Sep 17, 2019

Slideshow: Homecoming Game 2019

(Story/Media)

Sep 16, 2019

The push for extracurriculars: a stressful and slippery slope

(Story/Media)

Sep 09, 2019

PV via the world

(Story/Media)