Setting up a good season
Hang on for a minute...we're trying to find some more stories you might like.
Pleasant Valley Volleyball has a strong tradition of being one of the most dominant teams in the state and in the Mississippi Athletic Conference (MAC). This year is no different for the Spartans. The team is ranked 10th in class 5A and 2nd in the MAC.
The Spartans have had a great start to their season, but they believe their best is yet to come."I would say we are pleased with the start to our season. We have been in some pressure situations and have handled them pretty well. I do believe that we have yet to play our best volleyball," the varsity head coach, Amber Hall, said.
The spartans are 4-1 in the MAC and they are lead by a fresh face in the program, Kora Ruff. Ruff is only a freshman and has already proved to the coaches and players that she should be the starting setter. She is currently 4th in class 5A with 446 total assists.
"I was very nervous for the first couple games because I didn't know what to expect, but now I'm a lot more comfortable because of the team and the coaches. I've had so much fun playing with everyone this season," Ruff stated.
The volleyball team only has three seniors on its roster, which makes for a young team. This hasn't stopped them from turning heads, and being one of the top teams in the state. With this being a new team to the program, it has caused the Spartans to play a different type of ball.
"Despite being young, we have a lot of talented players which has created depth that we have not necessarily had in previous seasons. This depth has also created more competition in practice which is always a good thing. We are bigger and stronger collectively, than we have been in the past. We have relied on that strength and size to play a more aggressive style of ball than in years past. If we have an opportunity to swing the ball, we will," Hall explained.
With every game that passes, the team sees improvement. This has caused some excitement for what can come from this season. "We have had a pretty good season so far. We've grown so much already and I'm looking forward to what we can accomplish this season," Ruff exclaimed.
About the Writer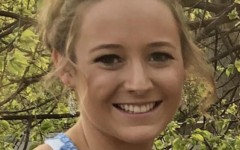 Carli Spelhaug, Sports Editor
My name is Carli Spelhaug and I'm the sports editor for the Spartan Shield Online. I play three sports: softball, basketball, and track. My favorite...