PV student's spring break was out of this world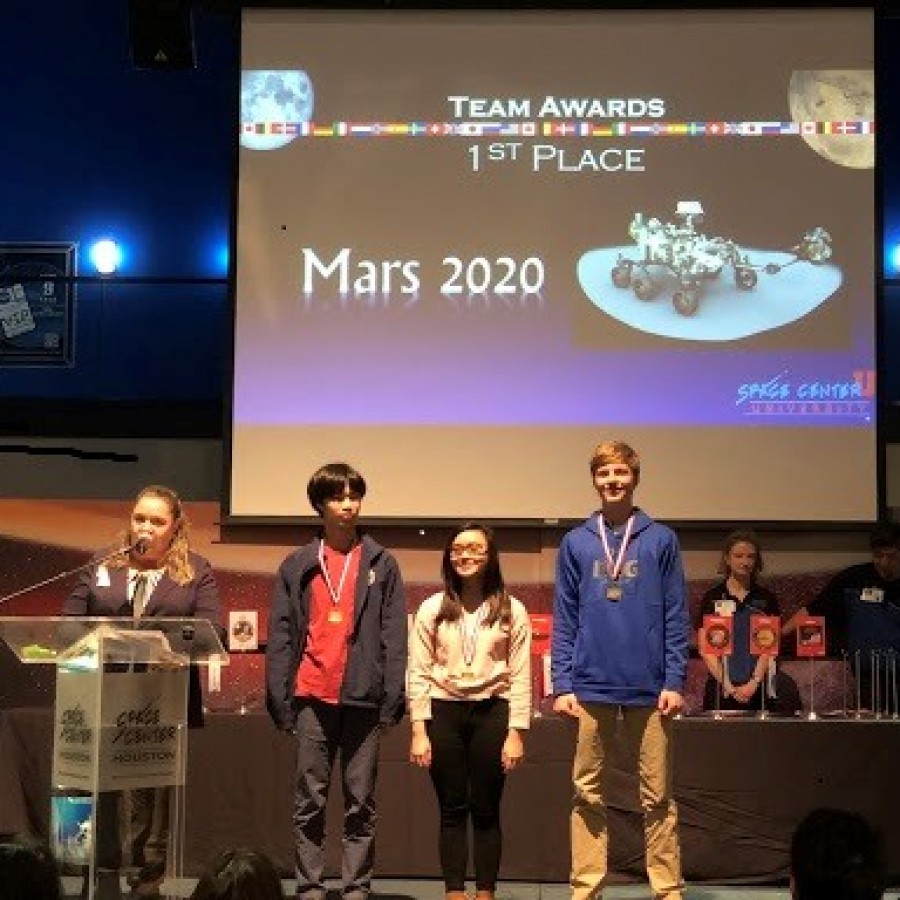 Hang on for a minute...we're trying to find some more stories you might like.
Over spring break, PV freshman Gleb Hulting attended the Space University Camp in Houston, where he got a unique, in-depth look at the life of an astronaut.
Hulting's interest in space has led him to partake in certain activities. At the beginning of the year, Hulting joined the astronomy club led by science teacher Ian Spangenberg. The club allowed him to expand upon his fascination with space. "I believe that space exploration is not only desirable but also critical for our human race," Hulting said.
His passion for space also manifests itself in Hulting's other areas of study. For an assignment in English class, Hulting chose to research America's space program. He was able to incorporate his interest in the workings of NASA into a project for another class. This dedication to the study of space inspired him to sign up for the space camp.
Space Center Houston hosted the week long camp. Due to the international nature of the program, Hulting had the opportunity to meet students from a variety of cultures. "I was one of only three students who spoke English in the whole camp," Hulting said. Students from Japan, Vietnam, and China took part in this opportunity.
The participants were split up into teams so they could compete in a series of challenges. The challenges reflected the different skills and tasks that astronauts need to be successful in space. Hulting's favorite challenge was building a model rocket that deployed a parachute. His team received first place because their rocket's flight path was the straightest.
The attendants had the opportunity to explore a variety of significant locations. Hulting embarked on exclusive tours of the Johnson Space Center, Neutral Buoyancy Laboratory, and Space Vehicle Mockup Facility. He also got to eat lunch with retired astronaut Brian Duffy, who talked with camp attendees about his experiences in space and the path that led him to work for NASA.
"This camp has piqued my interest in space and made me consider choosing to work at NASA as a future career," Hulting said.
Between talking with experienced space experts and exploring the different aspects of working in this field, Hulting has had the opportunity to learn about the intricacies of his possible future career path.
About the Writer
Kaitlyn Ryan, Student Life Editor
Hello! I am the Student Life section editor. One of my primary activities is band. My main (and best) instrument is clarinet, but I attempt to play alto...