This is spARTa: meet Maddie Anthony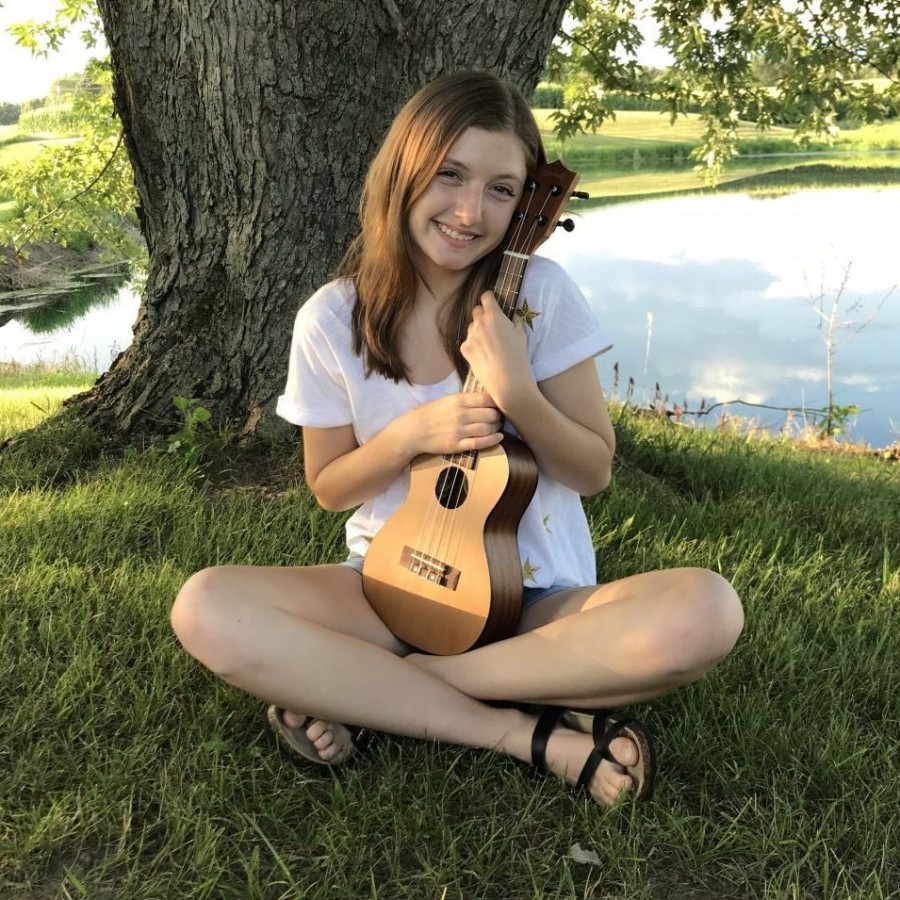 PV junior Maddy Anthony is a musician with many talents and experiences. Due to her interest and involvement in PV band and orchestra, Anthony's well-roundedness in music has made her a respective musician amongst her peers.
Anthony is willing to step out of her comfort zone. While she plays oboe in concert band and violin in orchestra, she also plays guitar in jazz band and trumpet in marching band. Growing up, she made two instrument switches in band: from french horn, to trumpet, to oboe. In total, Anthony knows how to play around 15 different instruments.
Sophomore Christina Li, Anthony's stand partner in orchestra, commented about Anthony's dedication to music and how it has been an inspiration to her. "[Anthony] plays just about every instrument the high school has to offer, but she plays them well. She makes me want to work harder because I only have two instruments to worry about," Li said.
Anthony spoke about why she wanted to learn to play so many instruments. "Playing multiple instruments is fun; I never get bored [learning new instruments]," she said.
Currently, Anthony is learning how to play the trombone. She stated, "It's fun learning what makes each instrument different or similar to one another. For instance, the trombone is similar to the violin in some ways but also the trumpet."
Another reason Anthony is interested in playing so many instruments is because she enjoys composing music. "It comes in handy being able to play multiple different instruments because it makes writing music easier knowing how the different instruments work," Anthony said.
For her most recent composition, Anthony wrote a baroque style piece for Solo/Ensemble Festival. This piece was made for her woodwind trio which consisted of an oboe, clarinet, and bassoon.
In the end, Anthony's woodwind trio got a division one rating–the highest ranking given at Solo/ Ensemble Festival. Overall, her group was one point away from getting a perfect score.
Anthony mainly composes classical contemporary music, but she also enjoys writing lyrical songs.
Anthony wishes to continue to pursue music in the future. She stated, "I definitely want to do music for the rest of my life. It's my passion. I plan to go to school for composition and music education to start off. Beyond college, my dream is to write film scores for movies and to have my own publishing company."
Anthony's passion has made her a successful musician at PV. Her drive for music is inspirational to many peers, and she is a musician to look out for in the future.
About the Contributor
Jeanelle Cho, Copy Editor
Hello, my name is Jeanelle Cho, and I am one of the Copy Editors this semester. I am a senior and will be attending Syracuse University next year as an...