Four seniors named IHSPA Scholars for outstanding work in journalism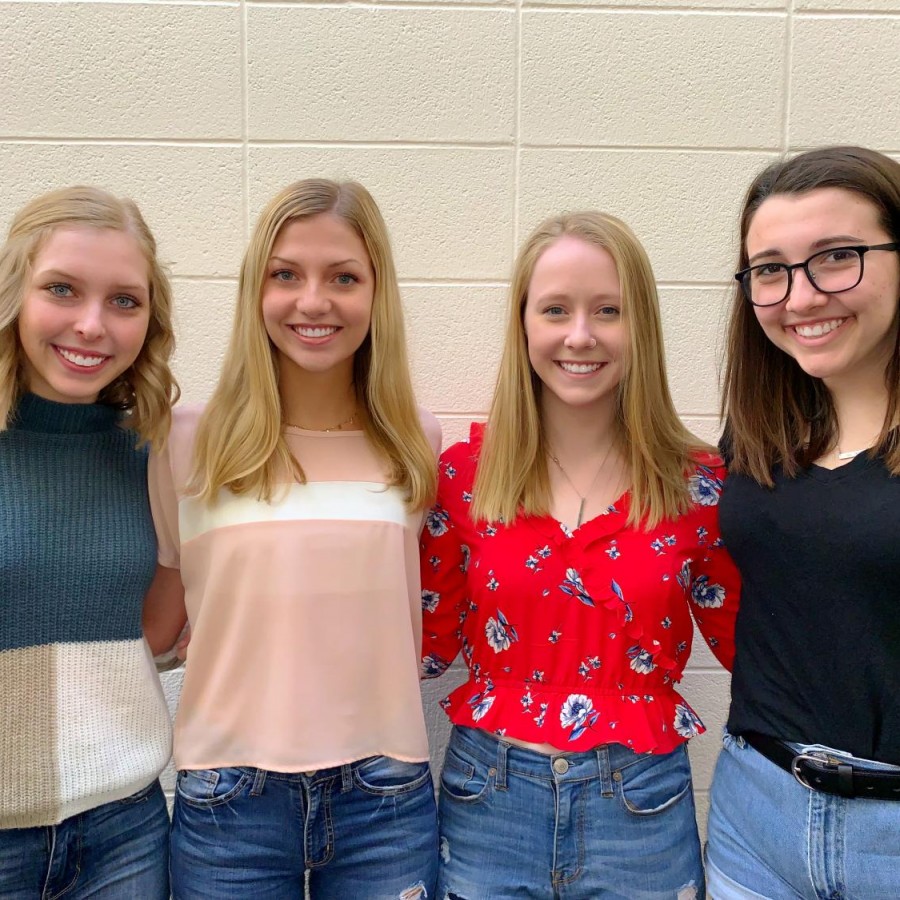 Four Pleasant Valley seniors were named Iowa High School Press Association [IHSPA] Scholars last week.
Only 27 of the state's top journalism students were awarded this honor, including Pleasant Valley's own Maya McClain, Haley Moore, Natalie Murphy, and Lily Williams.
Williams, a subscriber to the IHSPA newsletters, was the first to hear the news on April 17 when she received an email announcing the 2019 scholars; she was ecstatic. "I felt an immense sense of pride in our journalism program and the [Spartan] Shield. It's always rewarding to be recognized for your hard work," Williams said.  
To be considered, prospective honorees had to have taken at least three semesters worth of journalism/publications classes in high school. All four of PV's scholars were or are currently involved in both Honors Journalism [writing for the online Spartan shield] and Publications [designing/writing for the print Spartan Shield and yearbook].
Maureen Dyer, Journalism and Publications teacher at PV, was not surprised with the recent recognition these young journalists have received. "These four journalists have worked diligently on our school's publications for the past two years," she said. "Watching IHSPA honor their hard work by naming them as 2019 Scholars is extremely validated for them and makes me so proud."
In addition to these course requirements, aspiring scholars had to submit a 500-word essay explaining lessons they have learned as a high school journalist.
In McClain's essay, she reflected on the impact journalism has made in all aspects of her life. "Journalism showed me a way to let my voice be heard," she said. "It's a way I can showcase all of my skills, and it has made me such a more confident person overall."
Of the four Pleasant Valley students recognized by the IHSPA, two of them–McClain and Williams– plan to pursue a degree in journalism at the University of Missouri.
In hindsight, Williams believes the PV journalism program had a key role in helping her understand her true passion for the subject. "I've always been interested in journalism, but working on the [Spartan] Shield further solidified that journalism was my future," she said. "Our curriculum is specialized to give hands-on experience to all staff members, and that made all the difference."  
As IHSPA Scholars, McClain, Moore, Murphy, and Williams will each receive an official certificate and an IHSPA pin to wear at graduation.
While this may be the most prestigious, it is not the only journalism award some of these students have received. McClain and Williams were both nominated by teachers to be honored at the QC Times Salute to Arts and Academics as some of the area's finest journalism students.
About the Contributors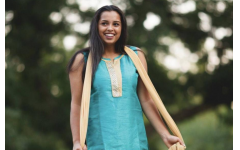 Shreya Khurjekar, Copy Editor
My name is Shreya Khurjekar and I am a Copy Editor for the Spartan Shield Online this semester. When I am not enthusiastically editing articles, I am probably...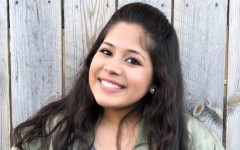 Angela Pandit, Social Media Manager
My name is Angela Pandit and I am the Social Media Manager for Spartan Shield Online. I love to be involved in our school and community through various...