Exchange students reflect on their year at PV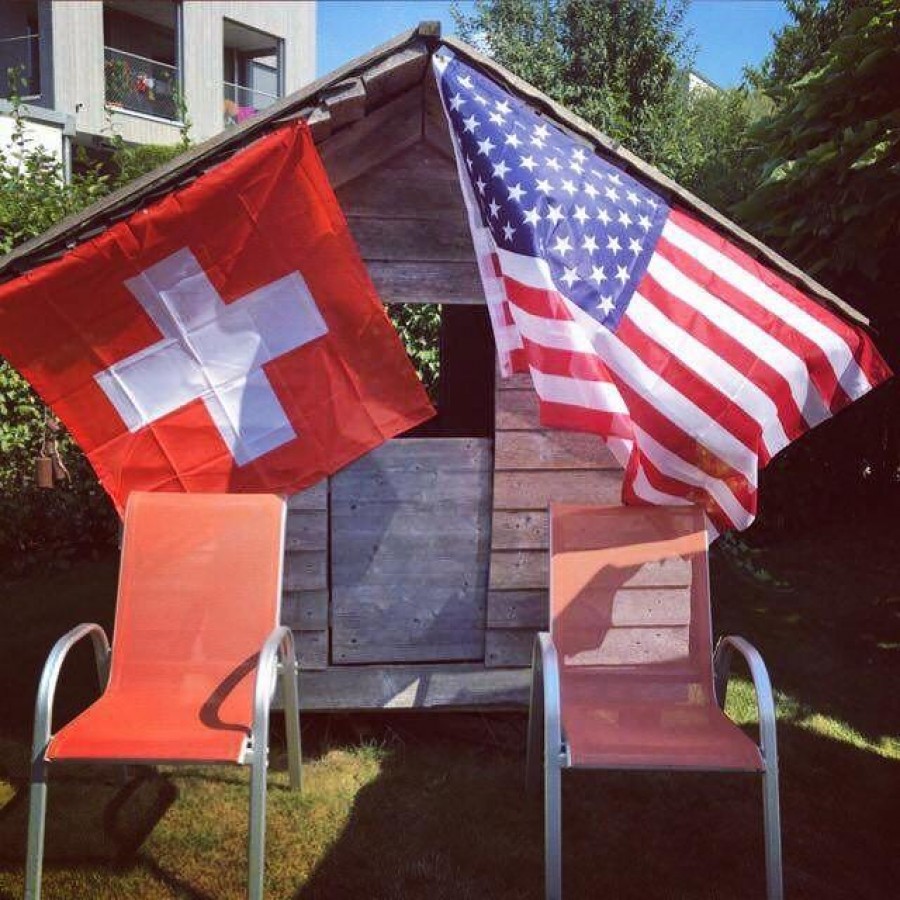 As the last day of school approaches, so does the last day exchange students will study in America. Multiple international students have spent the school year in Bettendorf, and now they are reflecting on their time abroad.
Tessa Brinkhof, a student from Switzerland, and Martha Tabea, a student from Germany, both moved to Iowa without any expectations of what life would be like. The organization Brinkhof traveled with, AFS Intercultural Programs, advised her to limit her expectations and approach it with an open mind. Tabea's only idea of American culture was from movies; she joked that her expectations were influenced by "High School Musical."
Though they came in without any biases, the students quickly discovered differences between their home cultures and those in the United States.
Brinkhof noted that life seemed more relaxed in America. She cited the dress code as a main example. "Here, it's way more easy going. You could go to school or to the grocery store in pajamas and nobody would really care," Brinkhof stated. "And in Switzerland, everything is a little bit more formal, nobody wears sweatpants out of the house."
On the subject of school, Brinkhof noticed the role that school sports play in the high school experience. She said schools in Switzerland do not place as big of an emphasis on school spirit or school sports teams. Tabea focused on the difference of the school systems; in Germany, students do not choose their own class schedule, and their schedule changes every week.
Both students mentioned the lack of public transportation. Tabea was able to go anywhere on public transportation in Germany, but in America, she is unable to drive herself and must rely on rides from other people. She misses the freedom she had to travel to a variety of places at anytime. Brinkhof also described that teens in Switzerland do not own cars, which is a rite of passage in America.
Overall, this opportunity was a chance for the girls to test themselves. They both developed a sense of independence and confidence in their abilities to adapt and overcome. Tabea even became inspired to continue her travels in the future; the challenges she faced showed her what she can achieve.
Brinkhof shared her experience and what she has learned when she took over AFS' instagram account. She opened her inbox to any questions prospective international students had–then the questions flooded in. From life in America to meeting her host family, there was no topic Brinkhof did not cover. "I like bringing the experience closer to others so they understand why they should host or go on a exchange year as well," Brinkhof said.
While they have enjoyed their year abroad, the students feel mixed emotions about their imminent return home. Tabea misses her city, family, and friends from home. "But on the other side, I have a life here now and I'm gonna miss so many people," she said. This experience has positively impacted not only the students who moved here, but also the people they created friendships with.
About the Contributor
Kaitlyn Ryan, Student Life Editor
Hello! I am the Student Life section editor. One of my primary activities is band. My main (and best) instrument is clarinet, but I attempt to play alto...