After 3 years, Affarka is crowned Mr. PV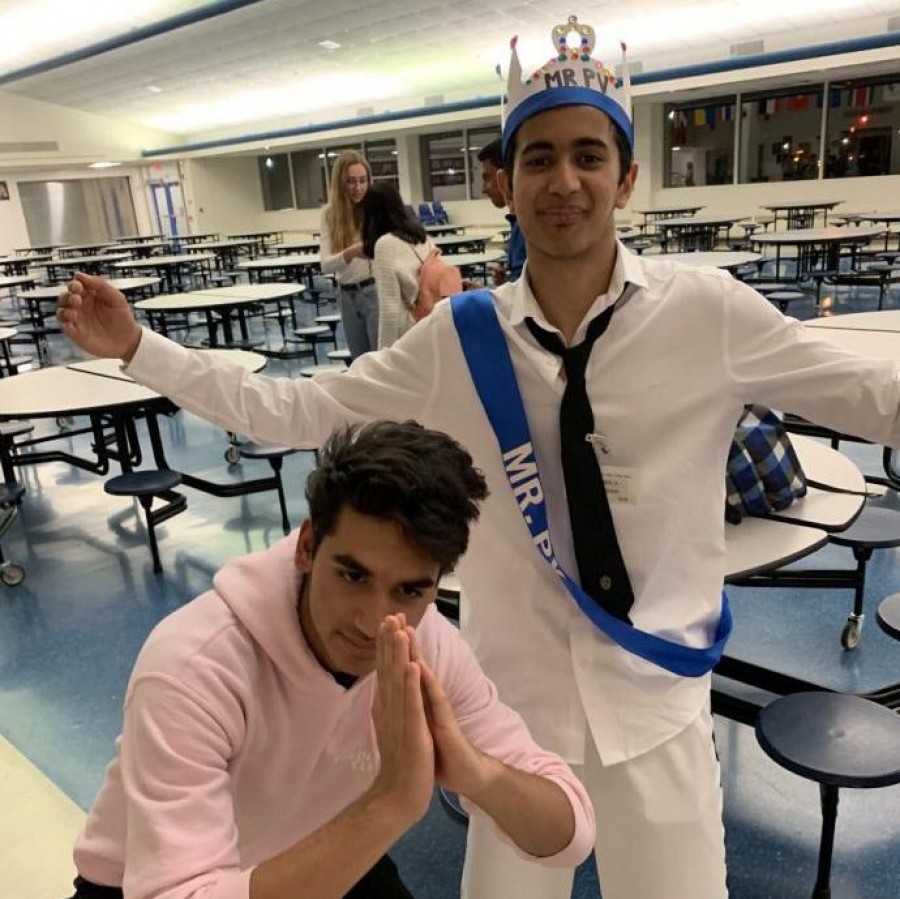 The annual Mr. PV competition, held in PV's theater on May 9th, had 8 contestants competing for the honor of being crowned "Mr. PV."
This year, the effects of this competition went beyond someone gaining the title Mr. PV. The money earned from the competition was donated to the Ward family.
During the competition, contestants competed in four different categories: choreographed dance, talent show, best legs, and finally, a minute to win it competition requiring contestants to collect donations from as many people as they could in one minute.
Senior Quint Thompson competed for the first time this year. He explained why he decided to participate. "I chose to do Mr. PV because I saw it as a great opportunity to raise money for the less fortunate and have a bit of fun in the process," he said.
Though many competed, only one person could win the coveted title of Mr. PV. This year, that title was given to junior Nabeel Affarka. Affarka's victory was a long time coming; he was the only contest that had participated for the last three years.
In the past, Affarka has always been an underdog in the competition. "The past two years I've been running with the mindset of always losing to a senior. But then, I decided I should run for Mr. PV one more time. This time I would have confidence because I will never win with a losing mindset," explained Affarka.
Of all the parts of the competition, the talent events were crowd and contestant favorites. The talent portion of the competition was left completely open-ended and allowed contestants to use their creativity to their advantage.
Sophomore Max Broussalian played a beautiful piano piece while eating a sandwich. Quint Thompson sang "Your Man" by Josh Turner in a country-inspired outfit. Mr. PV himself, Nabeel Affarka, danced along to "Can I Have This Dance" from High School Musical 3.
Affarka used a backward strategy for his talents. "I decided to find what I'm worst at and do it as my talent. Freshman year I was terrible at playing the trombone so I played the trombone. I'm bad at giving speeches so, in my sophomore year, I gave a five-minute stand-up. I can't talk to girls or dance so this year my talent was picking up girls," Affarka said.
Because of the good causes this competition goes toward and its popularity, Mr. PV has become a tradition at PVHS. Affarka said, "I'm a very shy kid in most of my classes and I won Mr. PV. You just have to be yourself, and you are guaranteed to have a good time." He encouraged anyone to try it out to keep the tradition going strong.
About the Writer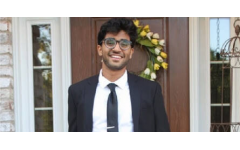 Varun Vedula, Feature Section Editor
Hello! I am the Feature Editor of the Spartan Shield Online. Some of my favorite things to do include a participating heavily in robotics and singing in...