Spartans shine at the state track & field meet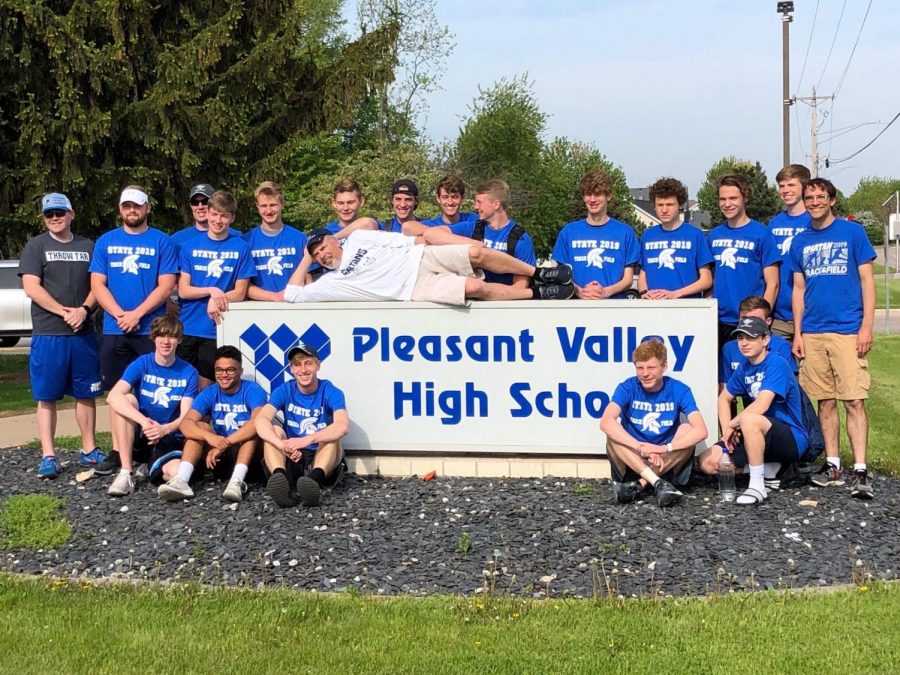 Pleasant Valley athletes competed in the Iowa state track meet on May 16, 17, and 18.
The girls' track and field team finished seventh in the team standings–scoring in seven events and accumulating 36 points.
Junior Sara Hoskins ended her fantastic season with a second-place finish in the high jump by tying her personal best of five feet, six inches. Hoskins' 2019 accolades also include a MAC championship, district championship, and a second-place finish at the Drake Relays last month.
Seniors Adrea Arthofer and Carli Spelhaug shined in their final competitive track meet, teaming up for and placing in the top-three in three relays: third in the 4x100m relay, third in the 4x200m relay, and second in the 4x400m relay.
Arthofer and Spelhaug's teammates for those relays were Morgan Ramirez and Emily Wood in the 4x100m relay, Ramirez and Harmony Creasy in the 4x200m relay, and Ramirez and Creasy in the 4x400m relay.
In addition to her trio of top-three relay finishes, Spelhaug got fourth-place in the long jump.
Arthofer reflected on her experience at the state track meet. "It was a great way to wrap up the season. We ultimately came out and competed and ran some personal bests. We showed the state of Iowa how great PVGTF is," Arthofer said.
Ilah Perez-Johnson finished seventh in the shot put, securing the team another top 10 finish.
The quartet of Abby Riley, Mallory Lafever, Holyn Doran, and Maddy Minard finished tenth in the 4x800m relay.
Although the boys' track and field team did not score any team points, there was a collection of impressive individual performances.
Sophomore Kole Sommer placed ninth in the 1600 meter run while fellow Spartan Max Murphy placed twenty-first in the same event.
The team of Porter Cottrell, Ethan Graham, Ben Wilson, and Sam Sturtzer placed tenth in the 110-meter shuttle hurdle relay, giving the Spartans another top-ten finish.
The team's third top-ten finish came from Kent Nichols who placed ninth in the 3200 meter run with Sommer close behind with a thirteenth-place finish.
Alexander Haack, Ben Royer, Jackson Moats, and Ian Kaffenberger placed fourteenth in the distance medley relay.
Senior Cade Collier ended his high school career with a twelfth-place finish in the discus, improving on his fifteenth-place finish from last year.
Sturtzer gave his thoughts on what the meet meant for the team moving forward. "It was a great experience for everyone. We didn't get the best results, but it gave us an idea of how hard we need to work in the off-season."
About the Contributor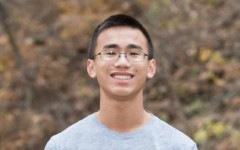 Nathan Wong, Opinion Editor
My name is Nathan Wong, and I am the opinion section editor for the Spartan Shield Online. I am a senior at Pleasant Valley High School. I am a captain...