PV District facing discrimination suit
Hang on for a minute...we're trying to find some more stories you might like.
The Pleasant Valley School District has always claimed to be "committed to excellence," but one parent is begging to differ.
When Bettendorf resident Jeffery Bittner's son, who has autism, was denied open enrollment, he took legal action and has continued to advocate for his son's rights.
Last school year, Bittner attempted to open enroll his 5-year-old son into the Pleasant Valley School District. The problem was not that his son was denied admission, but rather that he was the only child denied enrollment.
On May 14, 2018, the Pleasant Valley School Board met to discuss open enrollment proposals for the following school year. According to the board minutes, 12 students were accepted and only Bittner's son was denied. This did not sit well with the Bittner family.
Bittner told the QC Times, "It is our assertion that this school district is discriminating against my son on the basis of his disability," he said.
Jim Spelhaug, superintendent of Pleasant Valley, exchanged emails with Bittner and said the reason his son was denied admission was solely based on a lack of classroom space. Spelhaug reassured Bittner that his son would be more than welcome to attend Pleasant Valley schools if they were to move into the district, but this explanation was not satisfactory for Bittner. "Our place of residence has zero relevance to the issue of whether the school district has sufficient classroom space," he said in the same QC Times article.
Consequently, another issue arose. Bittner's older child had already open enrolled, and the district is typically in favor of keeping siblings together. However, the district has a rule which explains his 5 year old's open enrollment denial. It states, "We do not accept open enrollment for students with special needs simply due to space restraints."
Bittner sued the district for discrimination against his son, but the district court sided with Pleasant Valley.
At the beginning of May, Bittner appealed the court ruling and the case was reopened.  
The PV district's legal counsel, Mikkie Schlitz, argued that– by law –the school district must be equipped to educate every student living in the school district, so they have to save classroom space. This is especially true in the special education program.
The district's responsibility to educate a student is different for a student within the district than for a student living elsewhere, and the school is sticking with this claim. While the Pleasant Valley School District does not seem to be in any position to budge, Bittner has not yet shown any signs of giving up.
About the Contributors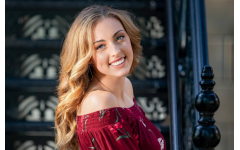 Abby Riley, Sports Editor
Hello, my name is Abby Riley. I am a senior at Pleasant Valley and co-editor of the sports section of the Spartan Shield Online. The past four years I...