Striving for success and inclusivity: Special Olympics benefits PV students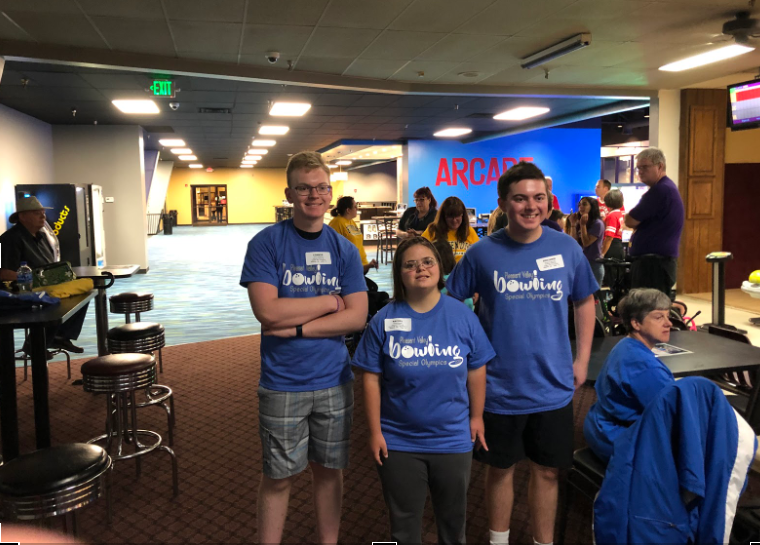 Alyce Brown, Arts and Entertainment Editor
October 7, 2019
Pleasant Valley's varsity teams typically garner plenty of attention, but the district's Special Olympics athletes are now claiming some of that attention for themselves.
The school's team is one chapter of a large, international nonprofit with over 5 million participants worldwide.  According to their website, the goal of the Special Olympics Organization is, "to provide year-round sports training and athletic competition…for children and adults with intellectual disabilities." 
Headed by special education teacher David Weaver, PV's chapter of the club participates in two sports: bowling and track.  
First on the yearly schedule is bowling, occurring during the fall and winter seasons of their athletic timetable. The team recently had a competition at Big River Bowling, where PV's team fared well and enjoyed their experience.  Junior Conner Schlichte, a member of the team, said proudly, "I like sports, obviously, I like to bowl…I just finished my bowling tournament last week, I shot a 144." 
When Spring hits, the bowling alleys are vacated and their focus is shifted towards the track. As the Varsity athletes begin practice in March, the Special Olympics team quickly follows suit.  
While local competitions take up most of their year, a good finishing time or score in either season is often rewarded with a trip to state competition.  Special Olympics state track is held each year in Ames, with Cedar Rapids hosting the annual state bowling meet. 
Qualifying for these events is no rarity within PV's lineup.  Many participants reach the requirements each season, including Schlichte, who qualified for both state bowling and track last year.  Numerous athletes on the team took it all the way through to a title, evidenced by the multiple state championships boasted by the group.
While the program is a fun and successful athletic venture, Weaver said it also creates new experiences and opens many doors for the students.  "It gets them involved with their peers moreso, than I think, anything else…[It] gives them a social and…competitive outlook," he said of the initiative.  "…the big thing is just…being able to participate in an activity that they typically don't get to do."
The social and inclusionary aspects of Special Olympics are beneficial to students during their high school years, but a study has also found that the benefits follow them into their adult life.  Alumni of the Special Olympics program were found to be 12 percent more likely to graduate high school than people with intellectual disabilities who had not participated in the program, and 10.8 percent more likely to be in 'excellent' health.
Many people involved say the work that the Special Olympics program is doing cannot be overstated. The influence of PV's chapter has the capability to encourage schools and communities to expand the accessibility of all their activities, promoting a more inclusive and successful atmosphere for everyone.
About the Contributor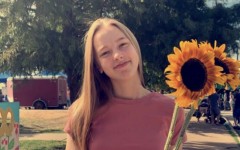 Alyce Brown, Arts and Entertainment Editor
Alyce Brown is the Arts and Entertainment section editor for the Spartan Shield Online. She's  thrilled to be able to share news from the PV community...