Spartan Shield Staff wins Iowa News Team of the Year at the IHSPA Fall Journalism Conference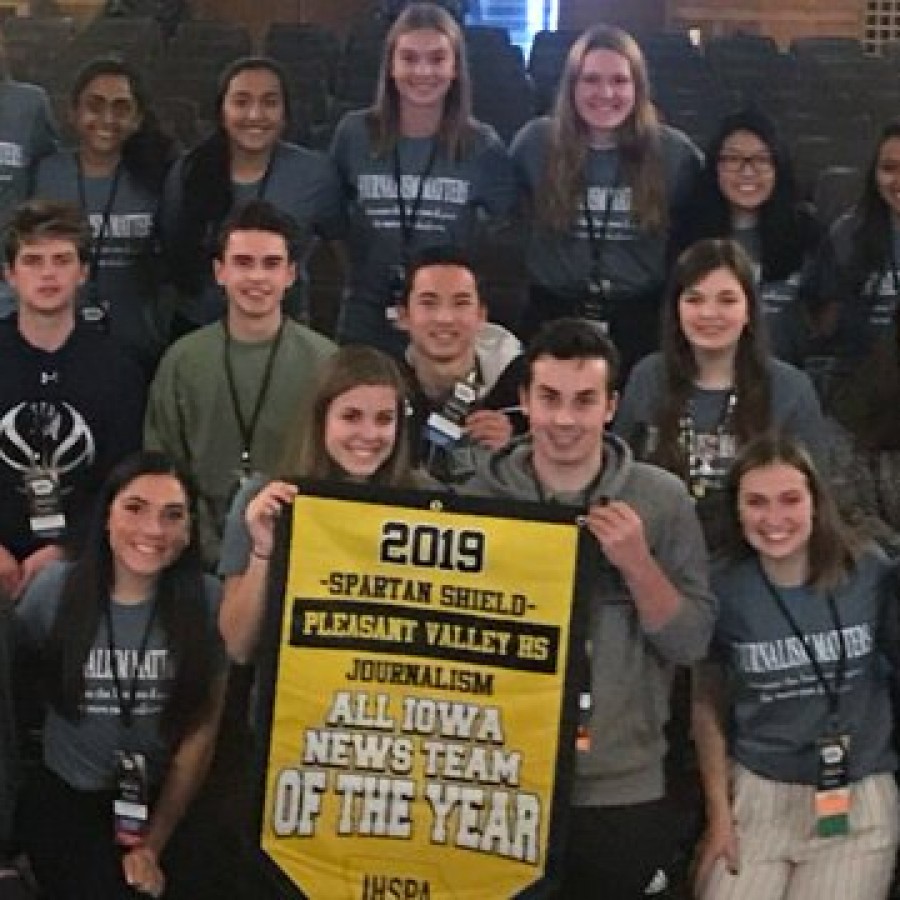 On Oct. 24, Pleasant Valley's Spartan Shield and Valenian yearbook staff traveled to Iowa City for the annual IHSPA Fall Journalism Conference.
Once they arrived at the University of Iowa's Memorial Union, an opening assembly started with the keynote speaker, Seung Min Kim, a White House correspondent for the Washington Post and CNN political analyst. 
Kim talked about her high school experiences, growing up in Iowa City and about her high school newspaper experiences setting her up for success in college and beyond. "I was one of those people who has always wanted to be a reporter and nothing else," she said. 
She was a hard worker who learned persistence and dedication at a young age, which Kim believes, led her to great success.
After the keynote, the journalists attended four different sessions to learn about various aspects of journalism. The sessions were led by professional journalists from across the state and country. The session leaders covered a wide range of topics, including photojournalism, future media careers and even in-depth journalism.
Several students also took part in the 'On-the-Spot' writing contest, where they were given 40 minutes to write an article about the keynote speaker. For the third year in a row, the winner came from PVHS.
First place recipient, John Mendelin, was thrilled to win the contest. "Working on the Shield staff has greatly improved my ability to write quickly and with great attention to accuracy," he said. Senior Caitlin Crome received third place.
Once all of the sessions were over, the journalists met back up in the main assembly hall for the awards ceremony. The awards were earned by the 2018-2019 news teams but were formally announced at the conference. The Pleasant Valley Spartan Shield staff won the news team of the year, one of only five schools in Iowa to win the accolade.
Mendelin said, "The continued success of the Shield and Shield staff at the IHSPA is no coincidence, as the program has seen such great improvements over the past few years."
With high standards from last year's journalism staff, the 2019-2020 staff will continue to work hard to bring noteworthy, relevant and interesting news to the attention of all of its readers.
About the Contributor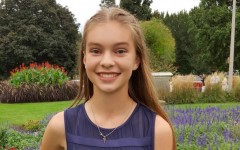 Morgan Miller, Copy Editor
Morgan Miller is one of the Spartan Shield Online's Copy Editors and is looking forward to writing for the Spartan Shield because she's excited to...