The double standard: Why Trump's war against terror was ignored
Hang on for a minute...we're trying to find some more stories you might like.
As news of an ISIS leader's death spread, the response from the country was less than desirable for President Trump. Compared to the announcement of Osama Bin Laden's death, the public's reaction was minuscule. 
On October 28th, President Trump declared Abu Bakr al-Baghdadi, a prominent ruler of the Islamic state, dead after a secret mission directed that night. Although the success of this mission was very important for the safety of the U.S and the world, many people across the country did not take notice. 
In the following days after this event, multiple media sources covered the raid but not with the exact connotation Trump was anticipating. According to Market Watch, "President Donald Trump said the U.S. military raid that took out Abu Bakr al-Baghdadi is a bigger deal than the 2011 killing of al Qaeda founder Osama bin Laden during the Obama administration." But not everyone felt this way.
In response to the swirl of mixed feelings regarding this mission, writer David E. Sanger of the New York Times addresses this debate. "To the president and his supporters, the arguments from critics amount to sour grapes, an effort by an impeachment-crazed opposition to play down the success of a focused, successful clandestine operation that echoed the killing of Osama bin Laden," he said.
With the negative backlash President Trump has been receiving, the American public is once again seeing one side of the story. In the wake of the Osama bin Laden killing, on the other hand, the Obama Administration was praised for this national victory. "This is the single most important success the United States has had in its war against Al Qaeda," stated Nicholas Kristof of the New York Times. 
Back in 2011, the national ambiance was strikingly different from what it is today. The threat of terrorism is no longer on the tops of citizens' minds like it was after the 9/11 attacks. The timing of Trump's raid was crucial to a positive response from the public, but unfortunately, society has found other things to worry about than a potential threat from ISIS.
While the timing of Trump's raid effected public approval, the delivery also held supporters back. Junior Elizabeth Pischke believes this fact alone lead to the lack of approval for Trump's raid. "Obama's and Trump's raid both had the same purpose: to eliminate a major threat. However, Obama presented himself with a humble, educated image while Trump did not, " she said. 
About the Contributor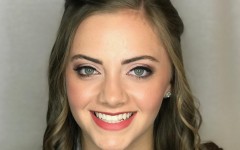 Morgan McCartney, Business Manager
Morgan McCartney loves music and dance. She has been dancing at Above the Barre Dance Academy since she was only 3 years old, and she is currently a member...