The prestige of state qualification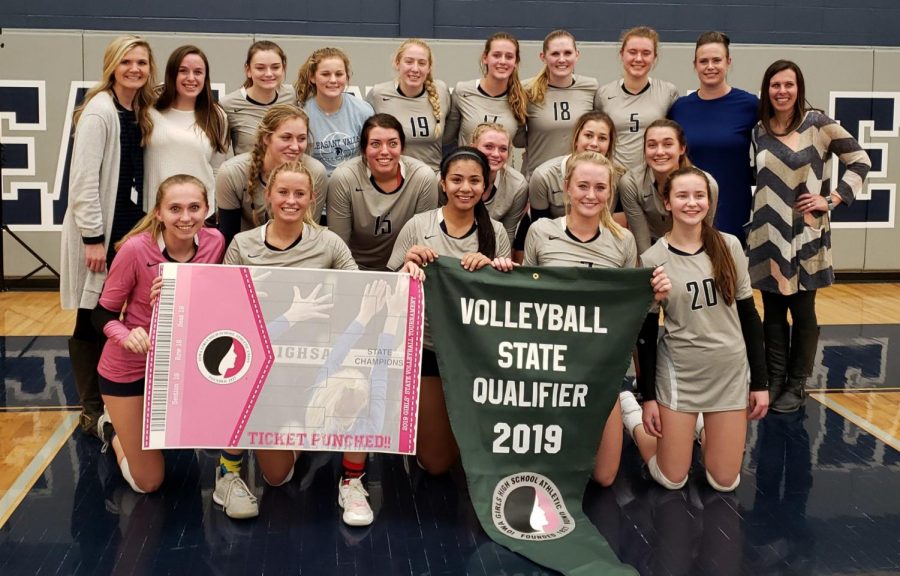 State qualification is often a process that begins months prior to the qualifying game. Each practice, drill, exercise and minute spent perfecting an athlete's craft leads up to the ultimate goal of qualifying for the IGHSAU or IHSAU state competition.
While each sport's qualification process is unique, the limited number of spots creates a challenge. Most sports qualify eight teams from Iowa for the competition, or between 32 and 75 individuals in each size division and event.
Senior Sara Hoskins recently qualified for state with the girls' volleyball team. "It [state qualification] means a lot because we have been working so hard for this goal the whole season. It's a surreal feeling that hasn't fully set in yet."
Member of the Platinum dance team, junior Elizabeth Pischke, agreed a plethora of practices are key to a state berth. "At this point to continue working for state, Platinum practices every Monday and Wednesday and the occasional Sunday to perfect our routines," she said. 
"I also practice tricks and techniques outside of practice at my studio and at home and occasionally watch videos of myself doing the dances after practices to see what I can improve on."
At Pleasant Valley, athletics have had a long tradition of excelling in many sports. Last school year, athletes in 14 sports qualified for state competition. Already this school year, boys' cross country, dance, girls' swimming and diving, volleyball and boys' golf have qualified for state. 
Once at the state competition, athletes really get a chance to shine. Often the venues are long drives to cities like Des Moines or Fort Dodge. Many state tournaments are held in the same place every year, whether it's the Wells Fargo Arena, Kennedy Golf Course or Drake University. These places can be memorable and meaningful to the competing athletes.
Pischke thrived in the state environment. "Of course it's extremely stressful, but the state atmosphere is unlike anything I've ever experienced," she said. "Just walking onto the floor at Wells Fargo was such a surreal experience and I can't wait to do it again."
Hoskins also appreciated the support from her classmates and the community, helping her perform to her full potential. "The energy coming from the student section and the fans is super intense," she said. "Seeing your fans looking down at you, while on the court, is such a different experience that you can't be prepared for."
State qualification may be the ultimate goal and final destination for many student athletes, however, it is also serves as an opportunity for them to present the skills which brought them so far. State-level competition is a celebration of talent, as well as a stage to prove who is on top.
About the Contributor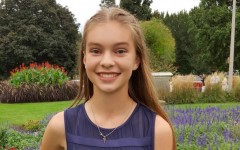 Morgan Miller, Copy Editor
Morgan Miller is one of the Spartan Shield Online's Copy Editors and is looking forward to writing for the Spartan Shield because she's excited to...