Blues hockey attracts teen players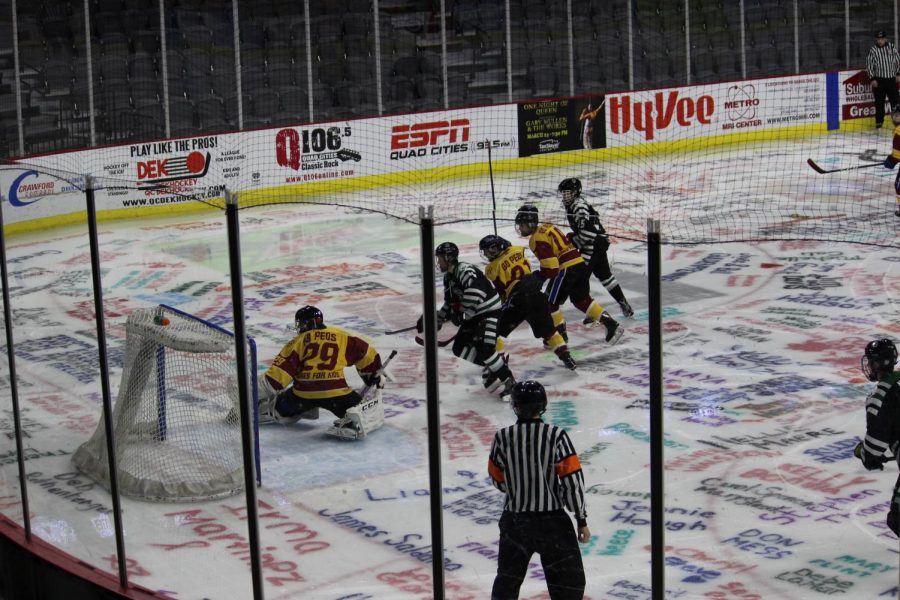 Ian Wilger, Photo Project Manager
November 19, 2019
The Pleasant Valley school district has many sports offered to kids every age. All major U.S. sports are a part of the athletics lineup, except for one. Ice hockey isn't offered by the school, but many students still play it in rec leagues, on travel teams, or even minor league teams.
States such as Minnesota and North Dakota have very competitive high school hockey teams that gain as much if not more attention than any other sport. Although a team from Pleasant Valley wouldn't be as competitive as those teams, it would help kids who love hockey to play it at a lower price.
Currently, seven students play on the Quad City Blues. The Blues allow high school students from the Quad City area to play hockey at a competitive level, often traveling to play other teams from the Midwest.
Ice hockey hadn't been very popular among students at Pleasant Valley in past years, but recently it has begun to gain popularity. Senior Blues player Stone Patten said, "I love it because it's physical and fast, it requires a lot of determination and skill to compete in." he said.
Since their first game of the season on November 2nd, the Blues have a record of 1-3-1 with their win coming against the Kansas City Jets. This year, the Blues will play teams from Omaha, Kansas City, Des Moines, and Waterloo. Parker Hanson said, "Trips with the boys are really fun and interesting and that's one of the best parts of the team." He said. They also play teams closer to the Quad Cities.
The Blues have started out the year plagued with injuries. Goalie Mack Quinn and forwards Parker Hanson and Nick Mahoney have been out since the beginning of the season with injuries and hope to make returns soon. 
The Blues have four Pleasant Valley seniors on the team. Forward Stone Patten leads the team with 7 goals and two assists in five games this year. Patten also has three games with two goals so far. Sam Sturtzer has one goal and three assists in five games. Hanson was injured in a game early this season and has been unable to return so far. The fourth senior is Tony Haberkorn who has played in three games with no points yet.
The Blues play at the River's Edge in downtown Davenport and occasionally play at the TaxSlayer Center in Moline. If the administration added hockey as a school sport, it would bring more popularity amongst the student than many other sports. Their next game is November 21st in Cedar Rapids.
About the Contributor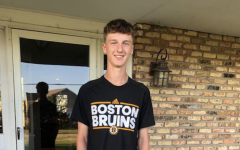 Ian Wilger, Photo Project Manager
Ian Wilger is the sports editor of the Spartan Shield Online publication. As a senior here at Pleasant Valley, he plans on majoring in journalism at an...