I-74 bridge project: construction issues force one year delay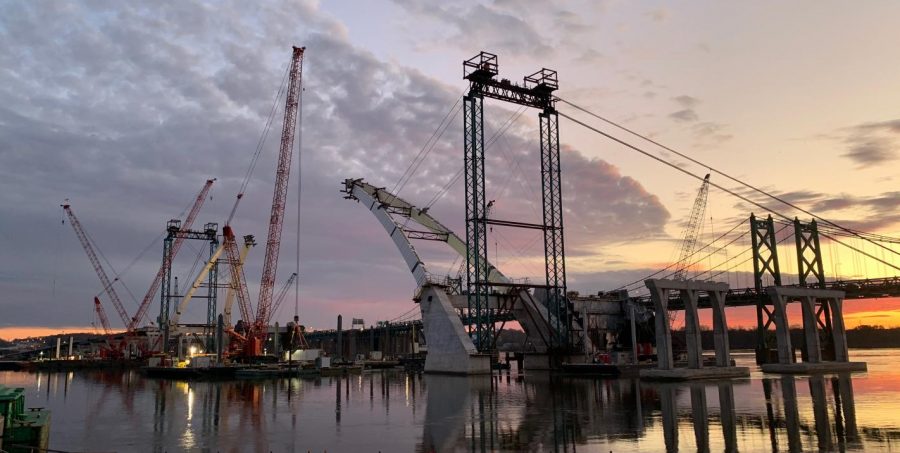 Quad City area residents and those traveling across the I-74 bridge are accustomed to construction and traffic delays, but that will be continuing into next year as the new bridge project encounters delays.
The $1.2 billion project includes a new bridge connecting Illinois and Iowa across the Mississippi River. The bridge will feature a pedestrian and bicyclist path across its entirety and add larger lanes for cars and trucks. There will be four lanes heading each direction compared to the current two lanes. 
The arches of the I-74 bridge were to be completed by Nov. 4, but currently the arches are nowhere near being completed. Weather and construction problems arose which have contributed to the unexpected delays. 
The general contracting company for the bridge is Lunda Construction, based out of Wisconsin. The company will receive around $332 million of the $1.2 billion.
Lunda has emphasized issues with the "geometry of the arch and tolerances utilized in the design," according to a statement by the company. "Our priority is constructing a safe, sound structure," Lunda stated, citing the delays are partly due to the strong concentration on the perfection of the design. 
The Wisconsin-based company has now stated that the billion dollar project is "not constructible", which opposed the view of the Iowa Department of Transportation. The state of Iowa stands by their view that the bridge is buildable and that it will be open next year. 
The design of the bridge was created by Pennsylvania-based Modjeski and Masters. The bridge-designing company was also responsible for the design plan of the Government Bridge at the Rock Island Arsenal. When it comes to Modjeski and Masters's design, two opposing viewpoints are held by groups responsible for the building of the bridge. 
Many people are eager to see the completion of the bridge as it will greatly reduce commute time. Sophomore Alix Dalmasso is an Illinois resident and frequently uses the I-74 bridge for her commute to school. "Almost everyday it takes me 40-45 minutes to get to school," she stated. "I'm really looking forward to the new bridge opening as it should reduce my travel time to 20 minutes."
To ensure the safety of the construction, there are constant inspections all around the bridge, to provide the highest amount of safety for workers and for future travelers. There are also constant surveying methods going on to keep a constant eye to make sure the arches converge in the center.
With the anticipated completion in late 2020, Quad City residents and those traveling on I-74 can look forward to a better commute across the Mississippi River.
About the Contributor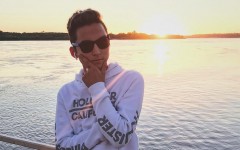 Nate Martell, News Editor
Senior Nate Martell is an active member of Pleasant Valley High School. Along with being the news section editor with the online Spartan Shield, Nate is...